Asda fined £7,500 for polluting County Antrim river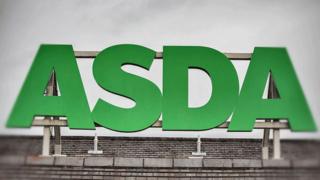 Supermarket giant Asda has been fined £7,500 at Belfast Magistrates' Court for polluting a river in County Antrim.
The company pleaded guilty to a red diesel spill at its Ballyclare store which led to fuel getting into the nearby Sixmilewater.
It happened in February 2019 after the spill in a delivery yard at the rear of the supermarket.
Fuel for a large generator leaked and ran into a drainage channel which flowed into the river.
The Environment Agency used booms to contain the pollution and the supermarket used contractors to carry out a clean up.
The Sixmilewater is an important river for trout, salmon and dollaghan.
It flows into Lough Neagh which is a European protected site and the source of 40% of Northern Ireland's drinking water.
In a statement, Asda said: "We work hard to help protect the local environments in which we operate and take our responsibilities very seriously.
"This was an isolated incident that was caused by an accidental spillage and we would like to reassure local residents that immediate action was taken to fix the issue.
"We are sorry for any upset or inconvenience this has caused."