White Rise alert: Bomb found in vehicle in west Belfast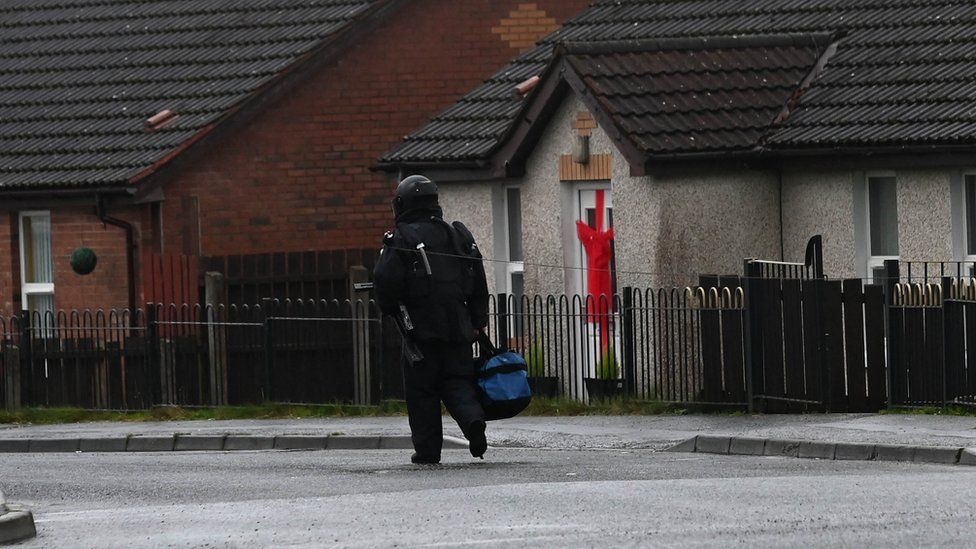 A bomb has been found inside a vehicle in west Belfast.
A number of homes were evacuated during the security operation in White Rise, Dunmurry, on Thursday.
Police were called shortly before 09:00 GMT and told a window of the vehicle had been smashed and a suspicious object discovered inside.
The device was examined by Army bomb experts who declared it a viable explosive device. It was made safe and removed for further examination.
Residents have been allowed to return to their homes.
Detectives are appealing for anyone who was in the White Rise area overnight and who may have noticed any suspicious activity or anyone with any other information to contact them.