Immigration rules: NI politicians speak out about government plans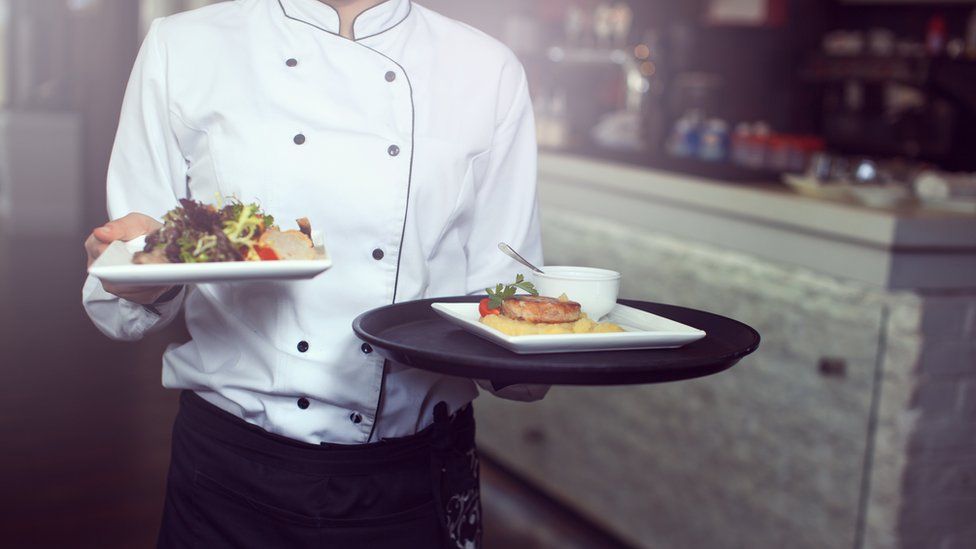 Politicians from a number of Northern Ireland's parties have expressed concern about newly-announced immigration rules.
A new points-based system for immigration was announced on Wednesday, meaning low-skilled workers will not receive visas after Brexit.
Retail and hospitality representatives said the plans could cause staff shortages in Northern Ireland.
Sinn Féin, Alliance, the SDLP and UUP all expressed concerns about the plans.
DUP MP Sir Jeffrey Donaldson said his party would lobby the government "to see if there is scope for regional variations" after saying the minimum salary threshold for skilled workers coming to the UK might be too high for Northern Ireland's needs.
He said the agri-food sector had suggested £22,000 a year would be a more appropriate threshold, rather than the £25,600 proposed by the government.
Sir Jeffrey said: "There are different needs in different parts of the UK and we have the agri-food sector as our biggest industry here."
Sinn Féin MP Chris Hazard described the government's plans as "nothing but a xenophobic diktat".
He added: "[The plans are] a very unpopular and unworkable proposal that is going to cause havoc for our local economy and local society."
The plans urge a "move away" from "cheap labour" from Europe and a push towards automation and retaining staff.
The salary threshold for skilled workers wanting to come to the UK would be lowered from £30,000 to £25,600.
However, the government says the threshold would be as low as £20,480 for people in "specific shortage occupations" - which include nursing, civil engineering, psychology and classical ballet dancing - or those with PhDs relevant to a specific job.
'Particular threat to Northern Ireland'
Alliance Party deputy leader Stephen Farry said the plans "posed a particular threat to Northern Ireland".
The North Down MP said: "A one-size fits all approach doesn't work.
"The salary thresholds will bring challenges for key sectors such as retail, hospitality and tourism, agri-food, and social care - salary levels are not always a reliable indicator of skills."
SDLP leader Colum Eastwood also branded the changes a "fundamental threat" to Northern Ireland's economy and provision of public services.
"The rush to exorcise economies of anything resembling a European influence, regardless of the impact it has on people, communities and businesses is a disgrace," said the Foyle MP.
Ulster Unionist Party MLA John Stewart said the government had "already shown scant regard to Northern Ireland through its withdrawal agreement with the EU".
"I'm very concerned what these proposals will do to the hospitality, retail and agricultural sectors," he said.
The plans could be "an absolute disaster for the care sector in particular", he added.
The director of the Northern Ireland Retail Consortium said it was "quite clear" the region was not a priority.
Aodhán Connolly said the minimum salary threshold was a higher salary than some architects and solicitors make in Northern Ireland.
"We need to be very, very clear that there is room for lower skilled and lower-qualified workers," he said.
As part of the new legislation, the number of places for seasonal workers in agriculture is to be expanded to 10,000.
He said this figure was "miniscule compared to the needs".
He referred to figures for Northern Ireland, which showed technical full employment, although higher levels of economic inactivity than other parts of the United Kingdom.
Economic inactivity is a measurement of those people who are not in work and not looking for work - that includes students, retired people and sick or disabled people.
Mr Connolly said while there was potential for some of these people to come into the workforce, it would not come close to covering the shortfall created by the new immigration rules.