Coronavirus: NI pupils sent home after school trips to Italy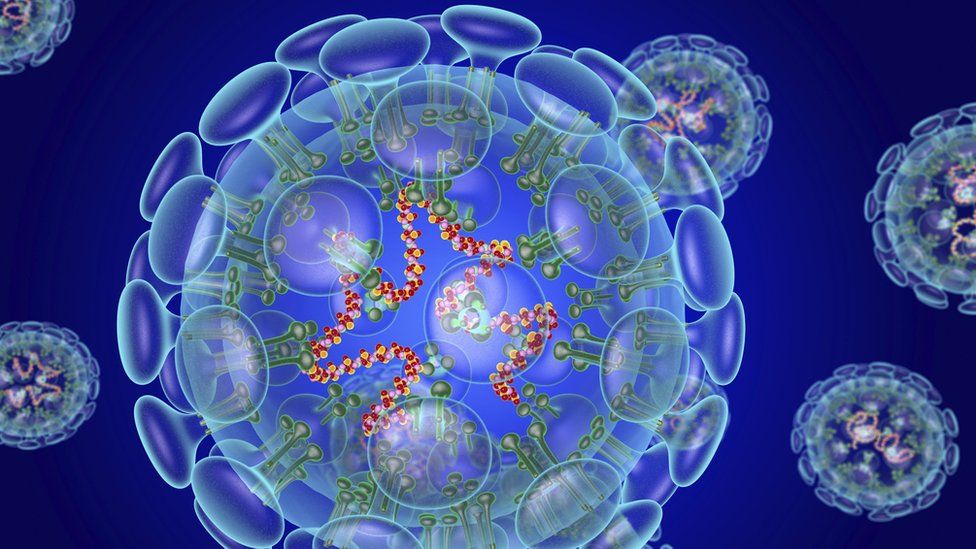 Pupils from three Northern Ireland schools who were recently on school trips to Italy have been sent home from class due to coronavirus concerns.
Groups of students from Limavady Grammar School, Banbridge Academy and Cambridge House Grammar in Ballymena recently returned from northern Italy.
Cambridge House has sent its pupils home for 14 days.
In advice issued on Tuesday, the PHA said people who had travelled to other areas of northern Italy should only stay at home for 14 days if they developed a cough, fever or difficulty breathing.
If people have recently travelled to affected areas and develop symptoms they should contact their GP by phone.
Coronavirus, which was first detected in China, has now spread to 27 other countries, including the UK.
About 80% of people infected with the virus develop mild symptoms but about 5% become critically ill, according to World Health Organisation (WHO) research.
First Minister Arlene Foster said the risk of the virus spreading to Northern Ireland remains low.
"Obviously we've been keeping in touch with the health minister giving us regular updates in relation to these issues and, indeed, yesterday the education minister, because of what has happened in relation to the number of schools that had come back from Italy after their ski trips," she said.
"So we are keeping a very close eye in relation to the matter. The risk is still low."
Dr Philip Veal, of the Public Health Agency, said no cases had been detected in Northern Ireland.
"We have in place robust measures to identify them, get them isolated and give advice to the individuals and to the wider public," he said.
Dr Veal said anyone who displayed symptoms such as coughing, a fever or shortness of breath and who had travelled to affected countries should not panic, but should contact their GP.
A group of Year 10 pupils from Limavady Grammar School travelled to Marilleva in Italy for a skiing trip and flew home from an airport in Milan on Saturday.
Pupils and staff who had been on the trip were sent home early from the school on Tuesday.
In a message to parents and guardians on Tuesday afternoon, Limavady Grammar's principal said the "current advice was to now advise all pupils and staff who travelled from Italy to self-isolate for 14 days (until 9 March)".
In a further update issued on Limavady Grammar's website on Tuesday evening it stated it would let all ski trip pupils return to school unless they have symptoms.
The post states: "This evening the PHA advice is to continue as normal unless staff or children present with a cough, a fever or have breathing difficulties."
If this is the case, it adds: "Children or staff may be required to self-isolate for 14 days if requested by their GP. If this is the case more information about self-isolation will be provided."
In a letter sent to parents on Tuesday afternoon, Cambridge House Grammar was advising pupils who were on recent ski trip in northern Italy to self-isolate for 14 days.
Banbridge Academy sent pupils who were on a recent ski trip in San Valentin home on Tuesday and issued public health advice to parents.
Pupils from Our Lady and St Patrick's College Knock also returned from a ski trip in Trentino in Italy on Saturday evening.
Principal Deborah McLaughlin said while the Trentino region is not in the lockdown area, it is in northern Italy and "any student who was in northern Italy over the mid-term break and who displays any of the following symptoms (cough/fever/difficulty breathing) should contact his/her GP and refer also to the attached current guidance from the Public Health Agency NI".
What should I do if I have travelled recently?
The PHA has advised anyone experiencing symptoms who have been to northern Italy (excluding Pisa, Florence and Rimini) or Vietnam, Cambodia, Laos, Myanmar since 19 February to self-isolate and contact their GP by phone.
The same advice applies for those who are showing symptoms having been to China, Thailand, Japan, the Republic of Korea, Hong Kong, Taiwan, Singapore, Malaysia, Macau in the last 14 days.
They have also been urged not to attend a surgery or hospital without phoning in advance.
They have been asked to return home, contact the special coronavirus helpline on 0300 200 7885 then:
Stay indoors and avoid contact with others as much as possible for 14 days after you arrive
Do not go to work, school or public areas
Avoid visitors in your home
Do not use public transport or taxis
Northern Ireland's Health Minister Robin Swann said it was up to any school principal to decide whether to close a school, but he thought it unlikely schools would have to close on the basis of the latest guidance.
The UK government has advised anyone returning from northern Italy to self-isolate if they show coronavirus symptoms.
Health Secretary Matt Hancock said people with flu-like symptoms who have been north of Pisa are asked to stay at home for 14 days.
The advice also applies to anyone who recently returned from Italy's quarantined towns even if they have no symptoms, he said.
Italy has put 11 towns in Lombardy and Veneto into lockdown.