Coronavirus: Fourth case diagnosed in NI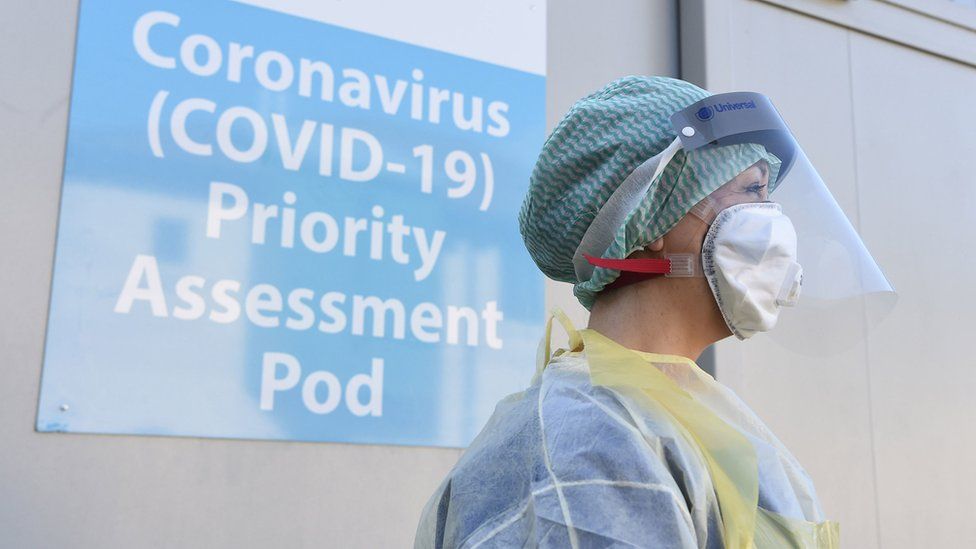 Another case of coronavirus has been diagnosed in Northern Ireland, taking the total to four.
The latest person who has tested positive is an adult who recently returned from Italy - their diagnosis has been linked to a previous case.
Northern Ireland's chief medical officer said he expected more cases "in the days and weeks ahead".
Five more cases were also confirmed in the Republic on Friday evening, taking the total on the island to 22.
The test sample from the latest case in Northern Ireland will be sent to a laboratory in England for verification.
"Northern Ireland remains in the containment phase and it is important to emphasise that," said chief medical officer Dr Michael McBride.
A group of students at the university were asked to self-isolate as a precautionary measure as a result of that case.
The latest case is not connected to the university, BBC News NI understands.
Drive-through testing facilities are expected to be operational at hospitals across Northern Ireland within the next week.
One is already in place at Antrim Area Hospital.
In other developments on Friday:
A man in his 80s became the second person in the UK to die as a result of coronavirus
The number of confirmed cases in the UK rose to 164 - the biggest increase in a single day so far
A health worker was among five more people in the Republic of Ireland diagnosed with coronavirus
Sixty medical staff• in the Republic of Ireland were asked to self-isolate after case at a hospital in Cork
Ireland's chief medical officer said the St Patrick's Day parade in Dublin did not need to be cancelled as things stand