Coronavirus: Football matches postponed after player diagnosed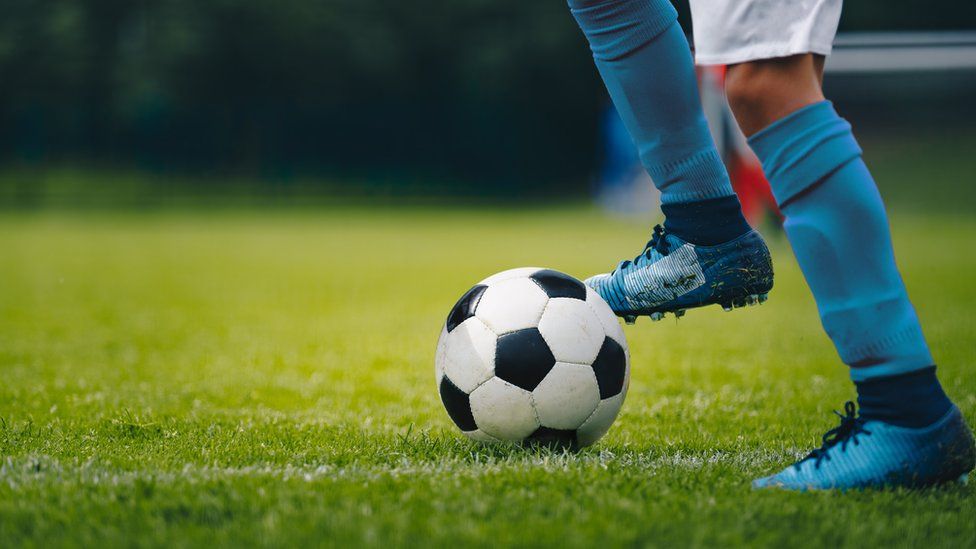 A number of football teams are postponing matches and cancelling training after a player recently tested positive for coronavirus.
The player represents Portadown-based team Hanover FC.
The other clubs affected are Coagh United in County Tyrone and Glenavy-based Crewe United in County Antrim.
Meanwhile, two more cases have been confirmed in the Republic of Ireland. One of the patients has an underlying condition and is seriously ill.
Health officials said both cases were community transmissions and did not involve people who had returned recently from at-risk areas.
It brings the total number of cases in the Republic of Ireland to 21.
The Mid Ulster Football League said as a precaution the clubs' fixtures had been postponed for two weeks and they have also been asked to cancel training.
Stephen Magill, secretary of the amateur league, said: "We are taking a pro-active approach and have reached out to our governing bodies and the health service on how to deal with this."
In a statement on Saturday, Hanover FC said: "Hanover FC can confirm that a player from the club has been tested as positive for coronavirus this evening following playing in a fixture vs Coagh Utd Reserves.
"Hanover FC had no knowledge of the testing prior to confirmation of the positive test at 6.30pm this evening.
"Immediately then took all precautionary measures by contacting Hanover players, the opposing club along with MUFL (Mid Ulster Football League) and liaising with NHS via their helpline for advice which has now been passed on to all in question."
It said it had arranged for a deep clean to be carried out.
Coagh United said it had taken advice from the NHS and from the Mid Ulster Football League, while Crewe United said all its senior teams have been stood down from football activities for the next two weeks.
On Saturday, three cases of coronavirus were confirmed in Northern Ireland.
They are all adults who had recently travelled from Italy and are linked to a previous case, bringing the total number of cases to seven.
Health officials said further positive tests had been expected and the region remained in the containment phase.
Another case was also confirmed in the Republic of Ireland, bringing the total there to 19.
That new case involves a male in the east of the country who had returned from Italy, which has the most serious outbreak in Europe.
It is also advising against non-essential travel to the regions of Emilia Romagna, Veneto, Piedmont and Le Marche.
On Sunday, the Republic's Health Service Executive said it could not dispute projections that 1.9 million people in the country could fall ill with coronavirus.
Health officials said the trends in Italy pointed towards large numbers of cases but the modelling scenario had not yet been completed.
Northern Ireland's Department of Health said staff were working to identify people that patients may have been in contact with to prevent further spread.
A group of students at the university were asked to self-isolate as a precautionary measure as a result of that case.
Other developments include:
The UK's strategy on responding to the virus has three phases - containment, delay, and mitigation - alongside ongoing research.
Up until now, the containment phase has involved catching cases early and tracing all close contacts to halt the spread of the disease for as long as possible.
Moving into the delay phase could see the introduction of "social distancing" measures, such as closing schools and urging people to work from home.