Coronavirus: Politicians back plans to fast track budget bill
By Stephen Walker
BBC News NI Political Correspondent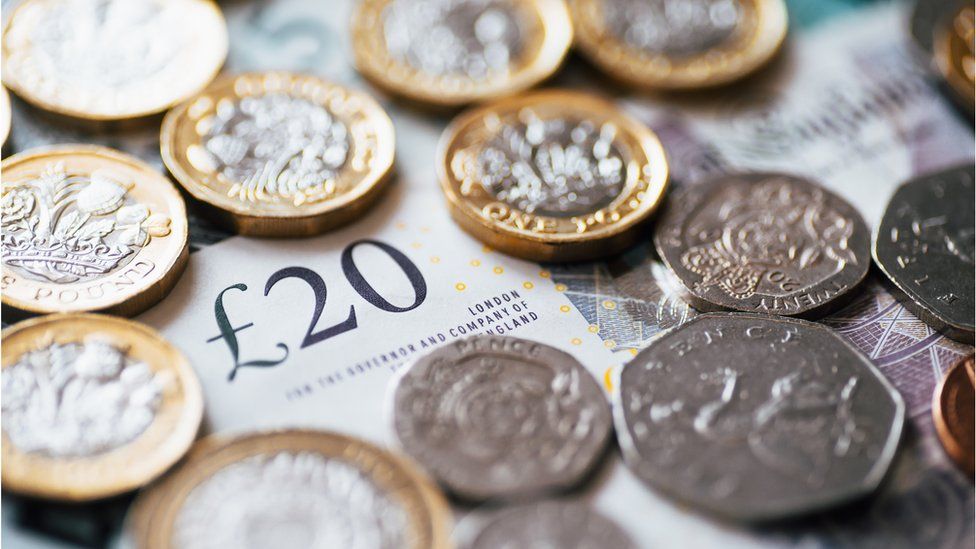 Assembly members have backed plans to get urgent funds to executive departments dealing with the Covid-19 crisis.
Finance Minister Conor Murphy has fast tracked a budget bill so departments can access money.
Earlier on Tuesday, he warned some departments would run out of money in weeks if assembly members did not push through changes to budget legislation.
Five departments could be out of money by the end of July, he warned.
He said one department could face difficulty as early as 19 June.
The NI Executive has allocated an extra £1.2bn as part of its response to the pandemic.
Mr Murphy told the Northern Ireland Assembly that if assembly members were to follow the normal timetable to get Royal Assent for a budget bill, it would be too late.
He said it was important matters were fast tracked.
The departments which could have been in difficulty include Education, Economy, Infrastructure, Finance and the Department for Agriculture, Environment and Rural Affairs.
Mr Murphy told assembly members the financial situation was "unprecedented" and said Tuesday's move was "essential".
The legislation was necessary to help departments spend money on essential public services, Mr Murphy said.
Ulster Unionist Party leader Steve Aiken, who chairs Stormont's Finance Committee, supported the budget move.
He said it was crucial to avoid departments running out of money.
The DUP's Paul Frew said his party did not like the fact the legislation was being pushed through quickly but he accepted it was necessary to move fast.
He had worries there was not enough time to scrutinise what the minister was proposing.
The SDLP's Matthew O' Toole said his party supported Mr Murphy in this but there needed to be greater financial planning.
He called some of the decision making "pop-up policy" and said there was "an urgent need to set out a strategic vision".
The South Belfast assembly member also appealed to Mr Murphy to offer financial support to local newspapers struggling because of the Covid-19 crisis.
Andrew Muir, from the Alliance Party, said he supported Mr Murphy but the budget was "not perfect".
Assembly members are due to consider the bill again on 2 June.
Earlier, Mr Murphy said Northern Ireland faced a "very severe" recession following the coronavirus crisis.
He told BBC's Good Morning Ulster programme the post-pandemic landscape would feature "major challenges".
Northern Ireland has taken its initial steps out of lockdown, with the reopening of garden centres, churches for private prayer and golf courses.
However, many businesses will not be able to reopen until later in the year.
"We recognise inevitably businesses will suffer and jobs may go, but we're obviously trying to mitigate against that as best we possibly can," Mr Murphy said.
"I think it is going to be very severe [a post-pandemic recession], and what we have to take into account is the impact of Brexit - that was something that was always going to be very economically challenging for us.
"We recognise there are a number of very serious challenges ahead, challenges that will last for some time, and what we want to do is try to support business to meet those challenges."
The executive has published a five-stage plan for recovery, but this does not give indicative dates of when each stage might come into effect.
"There are very real challenges ahead," Mr Murphy said.
"The executive, when it reformed in January, was going to face a very challenging time politically, economically, in terms of support for public services because of the years of austerity budgets, but that's all been greatly increased because of the situation we are facing at the moment."