NI unemployment more than doubles in two months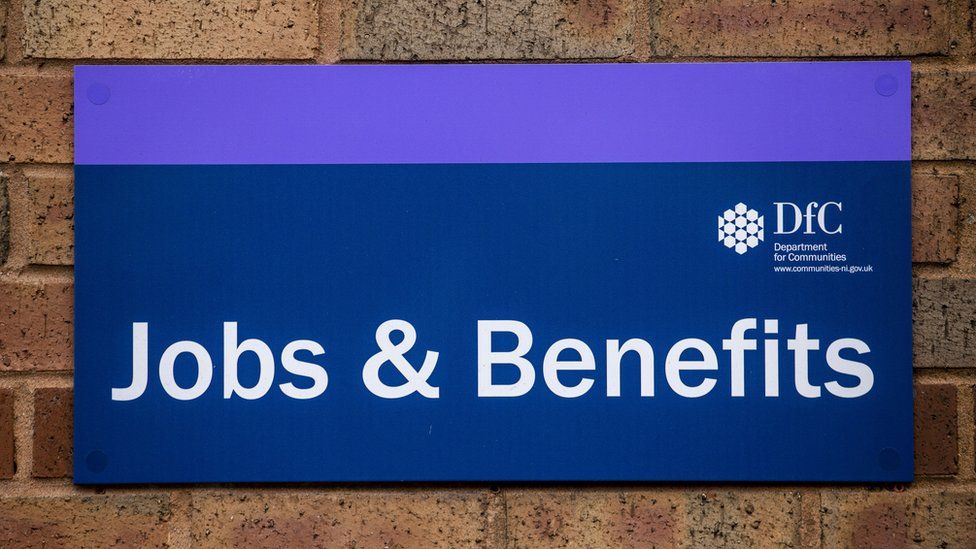 Unemployment in Northern Ireland has more than doubled in two months, official figures suggest.
They show that claimant count unemployment increased from 29,700 in March to to 65,200 in May.
Claimant count includes Jobseeker's Allowance claimants and those people on Universal Credit who were claiming principally for the reason of being unemployed.
The figures are from the NI Statistics and Research Agency (Nisra).
The increase of 5,700 from April to May was less dramatic than the jump of almost 30,000 from March to April.
The claimant count is now above its most recent peak in February 2013 when it hit 64,800.
Nisra estimates that the claimant count unemployment rate is now 7%.
The other, preferred, method of measuring the unemployment rate is the Labour Force Survey (LFS).
However, the current survey results only cover the early period of the coronavirus lockdown.
The figures also suggest that more firms are planning to make redundancies.
Just under 350 redundancies were proposed in May, but more than 1,400 were proposed in the first two weeks of June.
BBC News NI Economics & Business Editor
Bombardier, Titanic Belfast, Charles Hurst, Thompson Aero - all these firms are planning to make redundancies
But across our economy thousands of jobs have already been lost.
Some parts of our economy are retuning to life - most shops have now re-opened and hospitality will follow next month.
Tens of thousands of workers are still having the wages paid by the government's furlough scheme.
From august some employers are going to have to make a financial contribution to that scheme.
If they feel they cannot afford it then unemployment could rise further
Paul McFlynn, co-director at the Nevin Economic Research Institute, said the government's furlough and self employment support schemes are "definitely cushioning the blow to a dramatic extent".
He told BBC NI's Good Morning Ulster programme that when these come to an end, many more people could find themselves out of work.
"When these redundancies come online, there isn't going to be a very buoyant job market for these people to return to.
"So as we come off the furlough scheme and subsequently when we come off the flexi-furlough scheme, we are likely to see a lot of those people coming into unemployment and a dramatic spike at that point."