Energy prices: Firmus Energy to cut some gas prices by 12%
By Richard Morgan
BBC News NI business reporter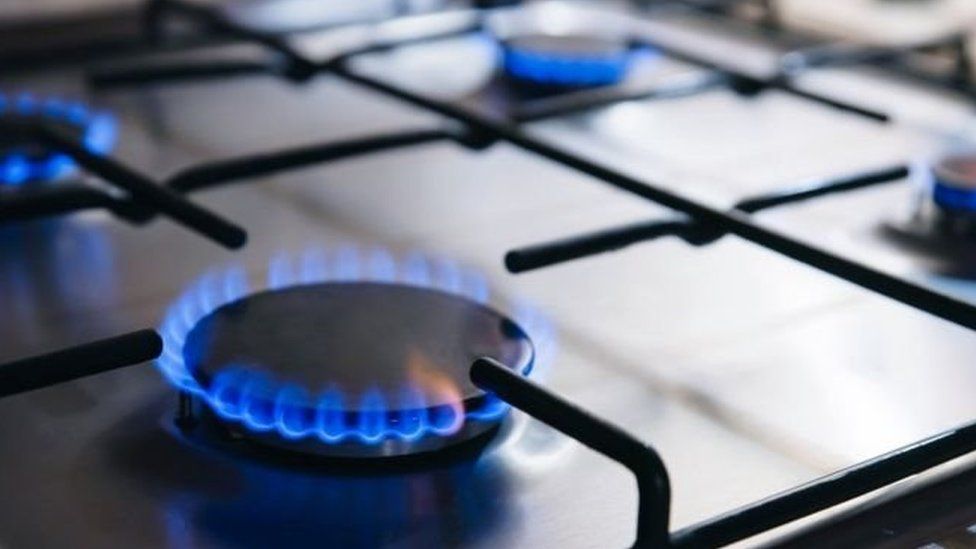 Gas supplier Firmus Energy has announced a 12.48% reduction in tariffs for its customers outside Belfast from October.
The Utility Regulator has welcomed the reduction.
Firmus Energy has said domestic customers can expect their annual bill to reduce by £63 a year.
The Ten Towns area includes Antrim, Armagh, Ballymena, Limavady, Londonderry, Newry and more than 25 other towns and villages in the surrounding areas.
Managing director Michael Scott said: "We recognise that many households and businesses are facing severe financial uncertainty because of ongoing Covid-19 restrictions, while others will have seen their energy consumption change significantly as a result of working and schooling from home."
The tariff announcement marks the conclusion of a review undertaken by the Utility Regulator and Firmus Energy, in consultation with the Department for the Economy and the Consumer Council.
Utility Regulator Chief Executive Jenny Pyper said scrutiny ensures tariffs always reflect the actual costs of supplying gas to consumers.
She said: "Given the ongoing impact of the Covid-19 pandemic and as we approach the winter months, this tariff reduction is very welcome news for households and small businesses across the Ten Towns area.
"We always make sure that, should costs fall, customers see the benefit in reduced bills as soon as possible.
"The decrease is due to a combination of the supplier over-recovering revenue during the current tariff period, as well as the impact of falling commodity costs.
"The over-recovery was caused in large part by a one-off decrease to distribution network charges, a reduction that is specific to the Ten Towns area."
Speaking on BBC Radio Ulster's Good Morning Ulster programme, Michael Legg, head of energy policy with the Consumer Council, said there were a number of things which influence the market.
He said: "Obviously the big thing over the last while has been Covid-19, and its impact.
Mr Legg said this price reduction had come as a result of Firmus Energy's costs coming in cheaper than what they had estimated them to be.
He added: "What happens in the market is that the tariffs get reviewed, to ensure that they are a fair reflection and keeping consumer prices down as much as possible.
"It depends on what their estimates are.
"That would be the reason why SSE Airtricity's gas supply prices have stayed the same at the moment."