Brexit: Government publishes guidance for Northern Ireland exports
By John Campbell
BBC News NI Economics & Business Editor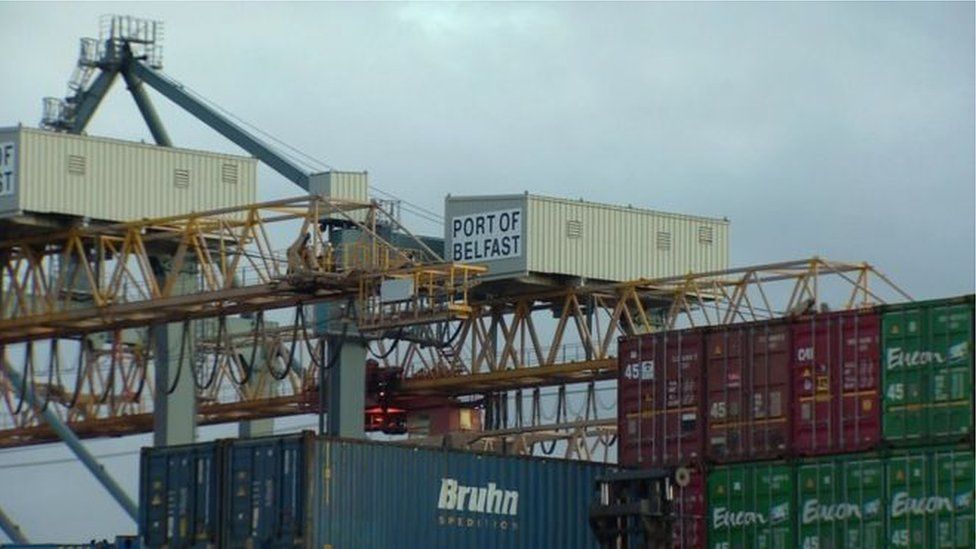 Goods must be defined as having "qualifying Northern Ireland status".
The legislation gives a very broad definition of what goods will qualify.
However, the government says it will bring forward further legislation aimed at preventing non-qualifying goods using NI as a backdoor into GB.
A qualifying good is defined as a product which is present in Northern Ireland and is not subject to any customs supervision, restriction or control.
The government says this initial broad definition "best ensures continuity and avoids any disruption from the end of the transition period, in line with the broader approach being taken for goods arriving into Great Britain from the EU for the first half of next year".
But is adds that further proposals, developed with Northern Ireland business, will define qualifying status for the longer-term.
As an example it says a situation may arise where businesses seek to "inappropriately re-route goods in order to avoid otherwise applicable import formalities".
It says this will be addressed by means of separate legislation, to be brought forward before the end of the year, which would enable action to be taken where any business looked to re-route their goods through NI for this purpose.