Bangor sea swimmer dies after getting into difficulty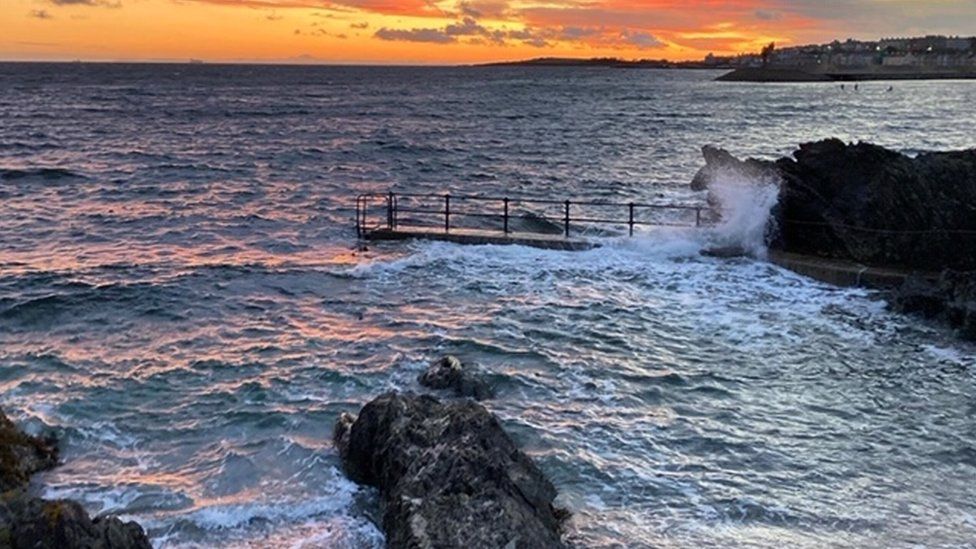 A woman has died after getting into difficulty while swimming in the sea in County Down.
The coastguard and RNLI were called to Skippingstone Beach in Bangor at 11.53 BST on Tuesday.
The woman, who was from the area, was recovered from the water and assessed by paramedics but was declared dead at the scene.
Bangor RNLI said conditions were "poor" with a 2m (6.5ft) swell and strong winds.
Bryan Lawther, from the RNLI, said three people were swimming and two had made it back to shore.
A post-mortem examination will be carried out, however the death is not being treated as suspicious at this time, police said.
Northern Ireland Ambulance Service sent two emergency crews and a doctor to the scene.
The charity air ambulance was also deployed.
Bangor RNLI said the lifeboat made the short trip from Bangor harbour to the beach in the poor conditions.
When they arrived, the crew saw a member of the coastguard with the casualty but the "proximity of the rocks combined with the weather, made it challenging to get too close".
Crew member Gavin Mitchell jumped into the water with a safety line attached and with another team member, they managed to move the woman to "relative shelter" to provide "casualty care".
North Down MP Stephen Farry said the whole community in Bangor extended sympathy to the woman's family and friends.
He also tweeted his praise for the emergency services.
Green Party NI assembly member Rachel Woods said: "This lady went out today to enjoy the outdoors and the most terrible outcome came to pass.
"I expect an investigation will take place in due course and a full picture will emerge around the circumstances surrounding this sudden death."
Emergency services have warned those thinking of going swimming to take extra care in the cold and choppy waters water in the incoming winter months