Special needs education: 'Unacceptable delays' in school support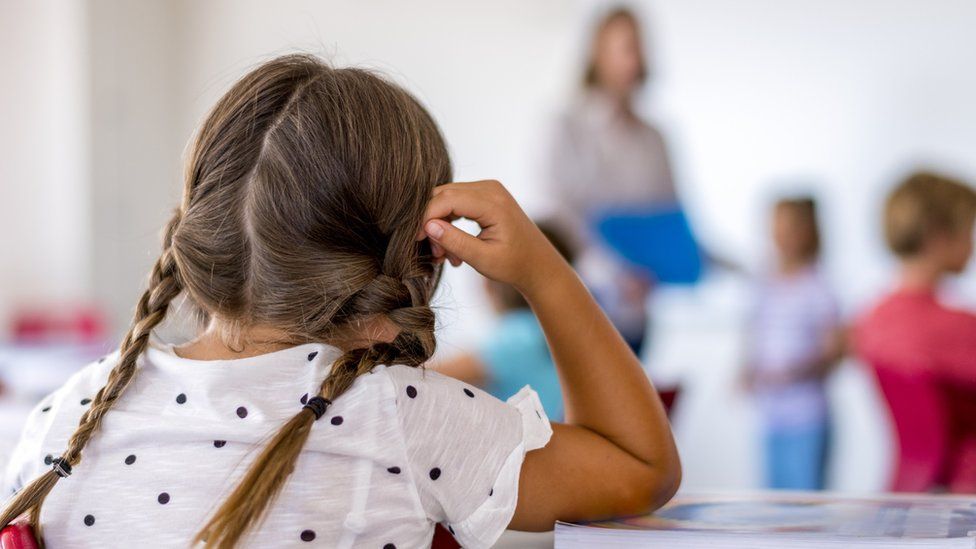 Principals of Catholic schools have criticised "inappropriate and unacceptable delays" in getting support for children with special educational needs (SEN).
That is a key finding from a Council for Catholic Maintained Schools (CCMS) report.
It said "little progress" had been made in addressing many problems for schools and pupils.
There are about 67,000 children with SEN in Northern Ireland's schools.
That is about one-fifth of the school population.
Of those children, 19,000 have a statement detailing the extra help they need in school.
The report said there must be a "move away from a culture where everything must be fought for to one which assumes service as a right".
The CCMS report said recommendations to improve provision for SEN "have been made time and time again by researchers, by education authorities, through government reviews and by our own school professionals".
"The current conditions in schools are very difficult and at times fall very short of addressing many of the modern day, challenging and complex needs of all of the pupils and staff," it said.
Staff, pupils and parents who contributed to the CCMS report highlighted a number of problems.
A "lack of joined-up thinking and partnership working" by government and education authorities in addressing SEN
A lack of sufficient funding to meet the needs of all children with SEN
Restrictions in the number of children that schools can refer for assessment to the Educational Psychology Service
"Limitations and the bureaucracy of the statementing process and the negative impact this has on access to resources."
The report said early identification of a child's needs and providing appropriate support could make "a vast difference to a child's educational outcomes and life chances".
"Across the board, principals reported inappropriate and unacceptable delays in accessing assessment and diagnosis by an educational psychologist as well as intervention from external agencies," CCMS said.
"Some children do not undergo formal assessment by an educational psychologist as soon as required; leaving schools trying to meet their needs without the necessary support and resource from external services."
The CCMS report includes more than 30 recommendations for improvement in providing help for pupils with SEN.
'Action as early as possible'
Gerry Campbell, chief executive of CCMS, said early intervention was crucial.
"We believe this report highlights the importance of taking action at as early a stage as possible," he said.
"In many ways, that is about investing to save. That can have a strong benefit in terms of changing the lives of these young people."
However, he said there was frustration that many of the problems the CCMS report identified had been raised before.
"Issues and challenges are identified at an early stage and sometimes there's very little action taken forward to actually improving the situation, even the whole issue of longer waiting times for statements," he said.
"There's also the sense sometimes of isolation that parents have - they want the very best for their son or daughter and sometimes feel that maybe nobody's listening.
"The emphasis we want to bring out in this report is that people are listening.
"There has to be a change in approach, there has to be light at the end of the tunnel in terms of making things better for every child who presents with special educational needs.
"If we leave any child behind we've failed."