Covid-19: Belfast St Patrick's Day parade cancelled for second year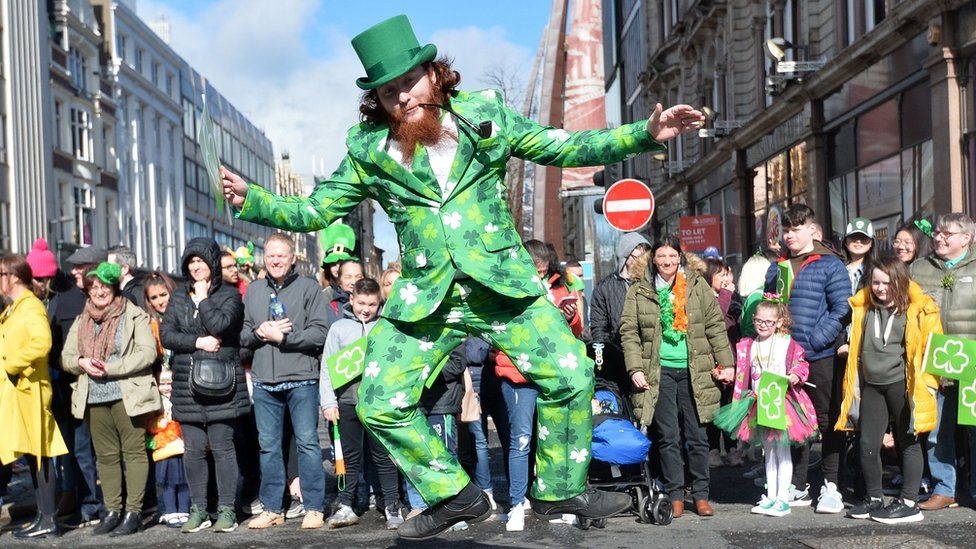 Belfast's annual St Patrick's Day parade and concert have been cancelled due to the Covid-19 pandemic, Belfast City Council has confirmed.
It is the second year in a row festivities have been called off due to coronavirus.
Meanwhile, Derry City and Strabane District Council said how St Patrick's Day will be celebrated there is currently "under review".
Both councils cancelled their parades in 2020 at the start of the pandemic.
A Belfast City Council spokesman said members had agreed to develop an "alternative programme of activity" to mark the day, which would depend on restrictions at the time, adding "the delivery and format of these events is being kept under review".
In Derry City and Strabane, a report outlining possible options for all public events planned for 2021, including St Patrick's Day, is to go before the council's business and culture committee next month.
"Officers are proactively working with a range of partners to look at various options to facilitate events continuing this year," said a Derry City and Strabane District Council spokesperson.
"Any proposals will include measures to ensure compliance with whatever government restrictions that may be in place."