Covid-19: Funding for taxi drivers ineligible for first grant
By Jayne McCormack
BBC News NI Political Reporter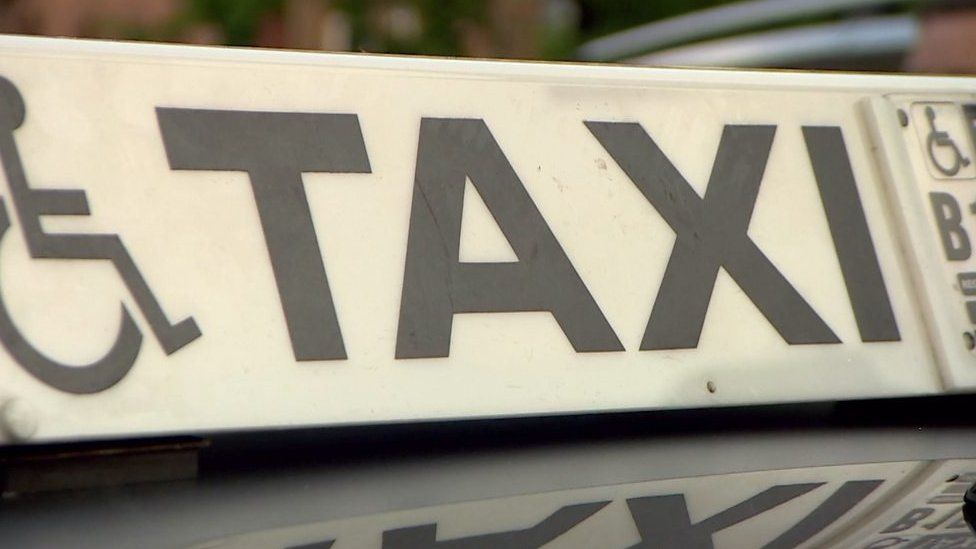 The executive has approved a proposal to help taxi drivers who failed to meet the criteria for a Covid-19 grant because they paused their insurance.
It will also provide further help for all drivers who lost business from 1 October 2020.
Infrastructure Minister Nichola Mallon has said the financial assistance scheme will run until 31 March.
It is set to open in early February for drivers who can show partial, as well as continuous, insurance cover.
Payments of £1,500 were offered to drivers to help with their overheads following a massive drop in businesses during the Covid-19 lockdowns.
Those who have already received that payment for loss of earnings can now expect a further payment for the same amount.
The department said the first scheme had made payments to more than 4,100 drivers, with about 90% of applications being processed by the end of this week.
Ms Mallon said she hoped new payments could be made to those eligible "without delay".
"I understand why some of these drivers changed their insurance so they could save money when they could not get any work," she said.
"I have always been focused on helping those in need and that is why the second scheme will provide a payment to them based on the period of time that registered drivers had the relevant insurance to drive a taxi."