Mother-and-baby homes: Cross-border work 'crucial' for survivors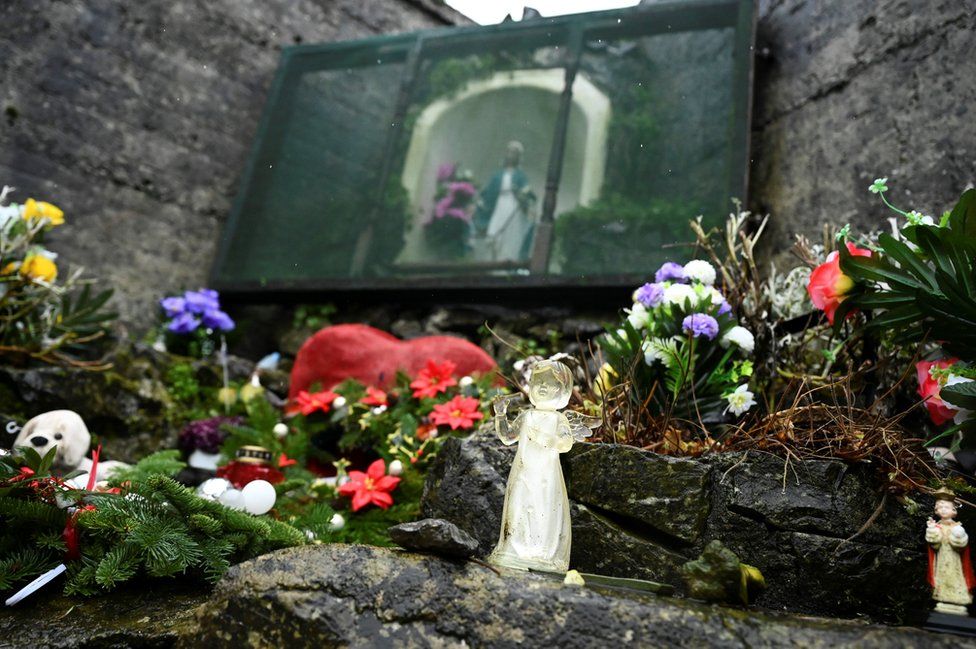 The Irish government and the Stormont executive must work together to help people who survived mother-and-baby homes, ministers have said.
Their comment comes after an inquiry found that 9,000 children died in 18 such institutions in Ireland.
The homes housed women and girls who became pregnant outside marriage.
First Minister Arlene Foster and Deputy First Minister Michelle O'Neill met the Irish Children's Minister Roderic O'Gorman to discuss the report.
Established in the 19th and 20th Centuries, tens of thousands of unmarried mother and their children spent time in the homes.
Many children born in the institutions were adopted or taken to orphanages run by Catholic nuns.
"They were failed by those who should have cared for and protected them when they needed it most," said the Democratic Unionist Party (DUP) leader.
The report highlighted "issues with a cross-border dimension", meaning it was important for the Irish government and Stormont to share information to help those who survived the homes.
"It is clear that babies were moved between Northern Ireland and the Republic of Ireland, in both directions, for the purpose of adoption," said Mrs Foster.
Ms O'Neill said Mr O'Gorman had shown willingness to share information with Stormont in relation to the homes.
"Countless lives were irreparably damaged through the cruel and demoralising treatment of the women and children who suffered in these homes," said the Sinn Féin vice-president.
"We must work in partnership across the island and do everything we can to ensure survivors get the truth and justice they deserve."