Alex Attwood to be appointed electoral commissioner
By Enda McClafferty
BBC News NI political editor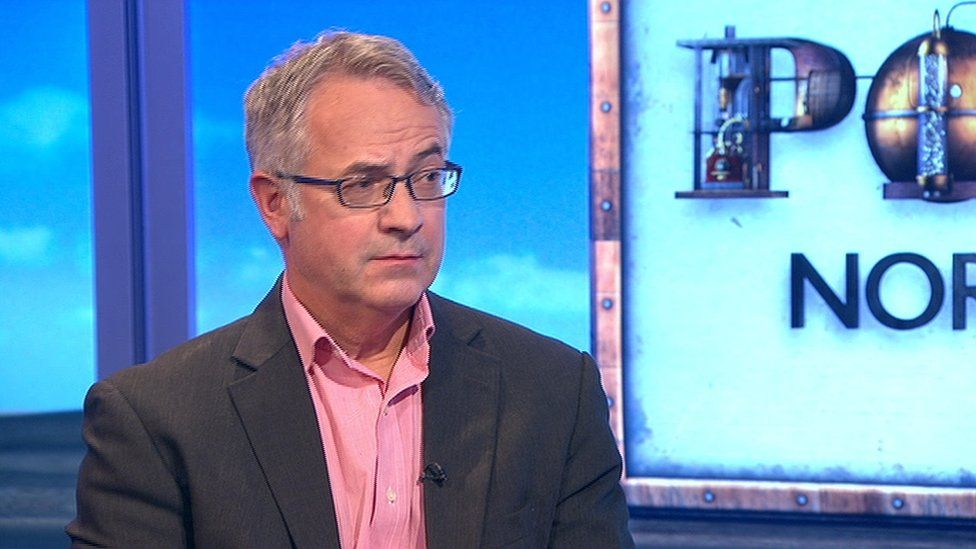 Former SDLP minister Alex Attwood looks set to be appointed to the post of electoral commissioner.
He has been selected to represent the smaller parties at Westminster and his appointment is expected to be approved in the House of Commons on Wednesday.
Mr Attwood replaces ex-DUP MLA Alistair Ross who resigned from his post on the commission in February 2020.
Three candidates were put forward for the position and Mr Attwood was chosen by the Speaker's committee.
He was described as an "impressive candidate" who had an "excellent grasp of the strategic issues facing the Electoral Commission".
The committee also said Mr Attwood's "experience of consensus building and handling hostile criticism would be of great value to the Electoral Commission".
The former Belfast City councillor was elected to the assembly in 1998 and held the posts of environment minister and social development minister during his 19 years at Stormont.
The role of electoral commissioner involves setting priorities and the strategic direction of the organisation.
They are not involved in the commission's investigations or decisions.