NI mother-and-baby homes: Investigation promised into 'significant wrongs'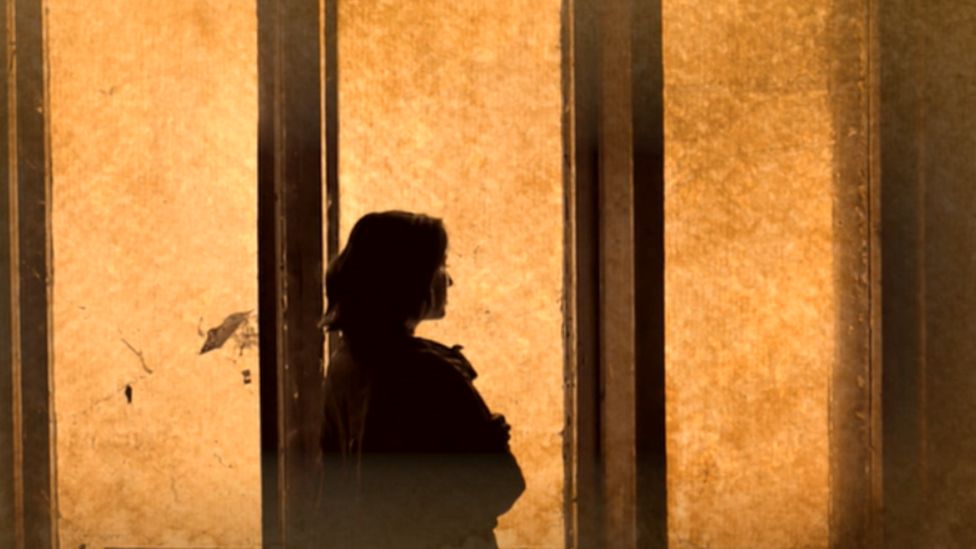 The voices of survivors of mother-and-baby homes in NI will be heard "loudly and clearly" with a new independent investigation, Arlene Foster has said.
The Stormont-commissioned research was carried out by Queen's University and Ulster University.
It examined whether a public inquiry should be held into the homes.
Speaking in the Stormont Assembly on Tuesday, Mrs Foster said a "co-designed and victims-centred" investigative process would take place first.
That work will begin immediately with the aim of being completed within the next six months, she said.
"A statutory public inquiry may well be the outcome of that process but victims and survivors will be given the opportunity to influence that," added the first minister.
The leader of the Irish Catholic Church, Archbishop Eamon Martin, said: "As a Catholic Church leader in Ireland it is I who now feel embarrassed and guilty over the way in which we in the Church contributed to, and bolstered, that culture of concealment, condemnation, and self-righteousness.
"For that I am truly sorry and ask the forgiveness of survivors," he added. 
The report, which runs to almost 550 pages, was commissioned by the Department of Health in 2018 and assessed the period from 1922 to 1990.
It examined eight mother and baby homes, a number of former workhouses, four Magdalene Laundries and sought personal testimony from women and children with "lived experience" of the institutions.
Mother-and-baby institutions housed women and girls who became pregnant outside marriage.
The laundries were Catholic-run workhouses that operated across the island of Ireland.
What are the report's key findings?
It describes as a "conservative estimate" that over 10,500 women and girls entered the homes between 1922 and 1990
The majority of them were from NI (86%), with the remainder from the Republic of Ireland and Great Britain
About a third of those admitted were under the age of 19, with the youngest child to be admitted aged 12
A number were the victims of sexual crime, including rape and incest
Living conditions and care for residents were recorded in little detail but personal testimonies revealed "strenuous physical labour" being expected of them late into their pregnancies
It is "indisputable" that there was "considerable movement" of babies from some of the homes in NI to the Republic of Ireland
Mrs Foster said it was with "huge regret" that society acknowledged the pain of those experiences and the hurt caused to women and girls resident in the institutions.
"We want to offer our personal thanks to those women and now their adult children who came forward to contribute to the research - your voices were silenced for so many years," said the first minister.
"That was a significant wrong, and as a society we must acknowledge this and do all we can to bring the truth of your experience into the open."
The first and deputy first ministers met with victims and survivors on Tuesday to brief them on the report, and said they would be given opportunity to take part in work to define the aims of the investigation and how it should operate.
Deputy First Minister Michelle O'Neill said survivors of the institutions had been "failed on every level".
"We recognise how sensitive this issue is and how raw the pain still felt by all who suffered," she added.
"We must move forward carefully and respectfully and ensure that at all times the voices of those survivors and their now adult children are at the centre of this process."
'Giving power back to victims'
Judith Gillespie, who chaired the executive's independent inter-departmental working group on the issue, said she hoped the report would "shine a light on a shameful chapter of our past".
She said a public inquiry was "not off the table" and insisted survivors would have "agency in the process".
"This is a group that have had power and choice taken away from them for so long and now we're giving them the choice back, as to what they really want."
Ms Gillespie said she understood that setting up the investigation within six months might seem like an unnecessary delay, but added that it was "better to get it right than rush and get it wrong".
This report found an "appalling level of infant mortality".
About 9,000 children died in the 18 institutions which were investigated.
Mr Martin said there had been "profound and generational wrong", adding it was a "dark, difficult and shameful chapter" of Irish history.
Following the report's publication, Mrs Foster and Ms O'Neill met the Irish Children's Minister Roderic O'Gorman.
They said there was a need for the executive and the Irish government to work together in sharing information and to support survivors.