2020 worst year on record for planned NI job losses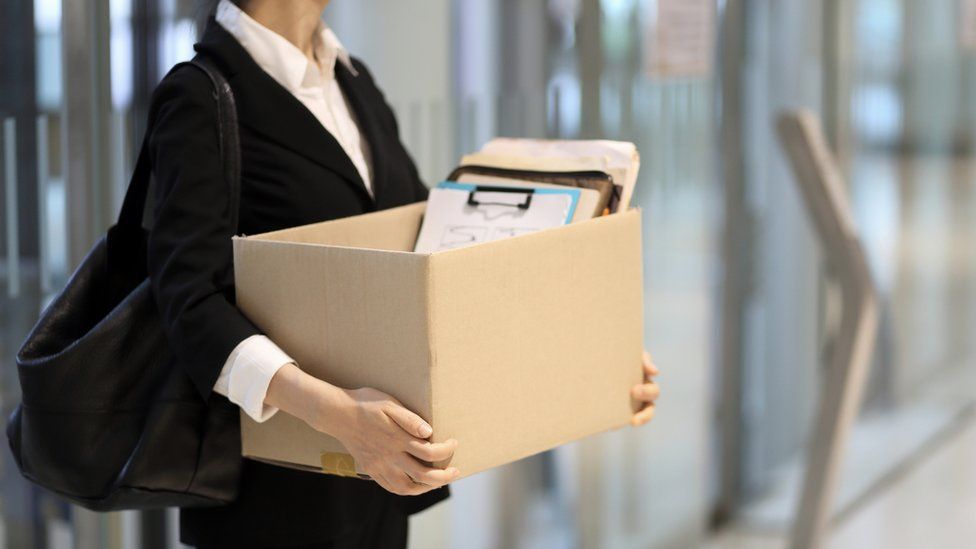 The highest number of proposed redundancies in NI since records began was recorded in 2020, official figures have confirmed.
NI firms proposed 11,000 over the year, according to the Northern Ireland Statistics and Research Agency (Nisra).
In December, the claimant count fell but was still double the figure recorded last March.
The claimant count is those people claiming principally for the reason of being unemployed.
It includes Jobseeker's Allowance claimants and people claiming Universal Credit mainly due to being unemployed.
Last month, Northern Ireland companies proposed 340 lay-offs, which is a lower figure than previous months.
Pandemic's true impact 'not reflected'
Companies are required to notify the government when they plan to make more than 20 people redundant.
Nisra said the services sector and manufacturing saw decreases over the last quarter, while construction reported an increase in jobs.
The unemployment rate for September-November was 3.2%, which is below the UK rate of 5% and the Republic of Ireland rate of 7.2%.
However this figure is still above pre-pandemic levels.
The true impact of the pandemic is unlikely to be reflected in official figures until the government ends wage support, including the job retention scheme.
Richard Ramsey, chief economist at Ulster Bank, said while some areas "look encouraging" - such as rising payroll numbers, increasing hours worked and falling unemployment - these were all temporary.
He said the labour market had been "inoculated from a significant shock due to the job retention scheme".
"That scheme is due to end at the end of April although I expect that to be extended until restrictions are lifted," he said.