Five arrested after cash van armed robbery in Belfast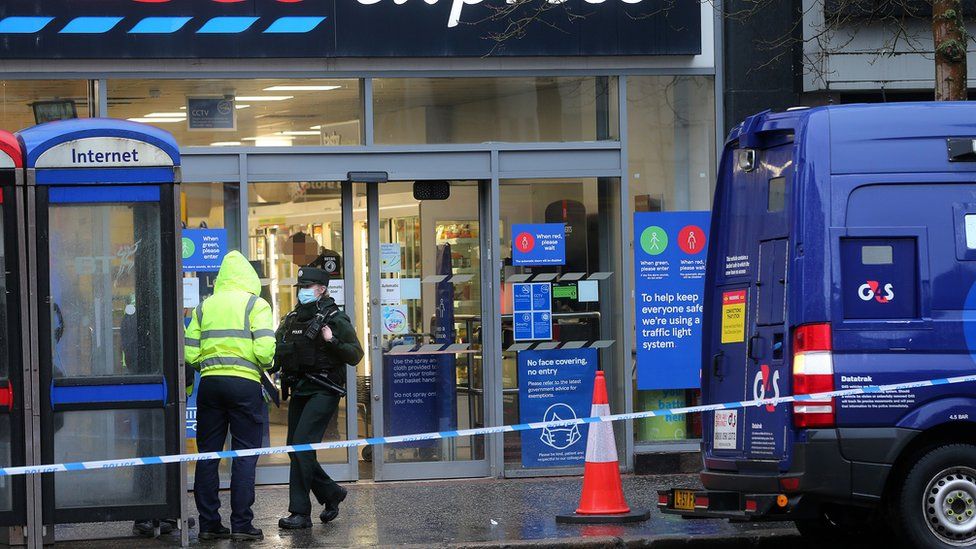 Five people have been arrested after the armed robbery of a cash-in-transit van in Belfast on Tuesday.
Police said a security officer was assaulted by a man armed with a crowbar on Great Victoria Street at about 08:50 GMT.
Four men aged in their 40s and a 52-year-old woman were arrested shortly after in west Belfast.
The security officer was not injured but was left "badly shaken". A cash box was also taken and retrieved by police.
Two of the men were arrested following a collision on the Monagh Bypass.
The other two men and the woman were arrested at a property on the Monagh Road.
They have been arrested on suspicion of a number of offences including robbery.
Anyone with information is asked to contact the PSNI.