Mother-and-baby homes: What are the report's major findings?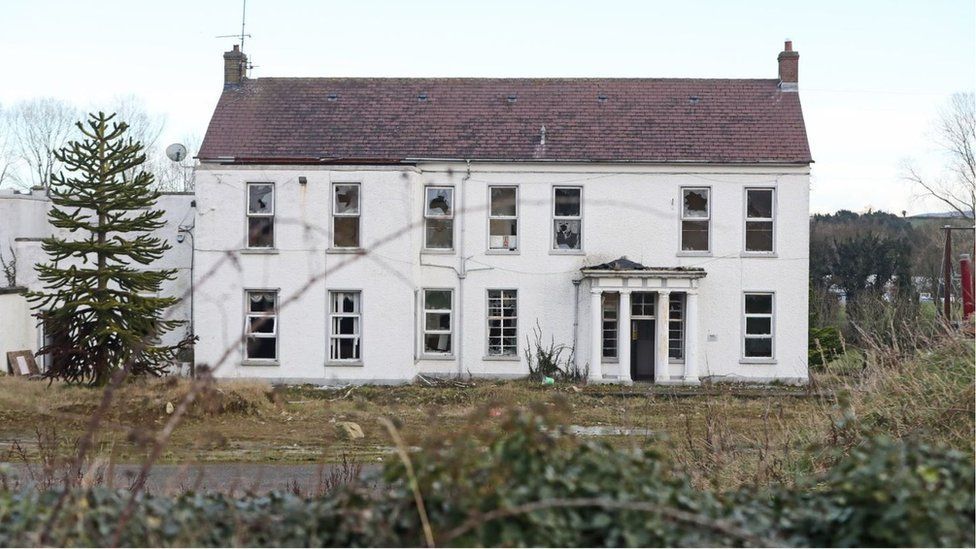 A report has found that 10,500 women went through mother-and-baby homes in Northern Ireland and 3,000 were admitted into Magdalene laundries.
The last mother-and-baby institution closed in 1990; the last Magdalene laundry in 1984.
The report examined eight mother-and-baby homes, a number of workhouses and four Magdalene laundries.
Mother-and-baby institutions housed women and girls who became pregnant outside marriage while laundries were Catholic-run workhouses that operated across the island of Ireland.
Here are the report's major findings.
It said the number of women in mother-and-baby homes may well have been higher than 10,500 but that records were incomplete.
Around a third of women admitted to the homes were aged under 19 and most were aged from 20-29.
The youngest was 12, and the oldest 44.
A number were the victims of sexual crime, including rape and incest.
Numbers of entrants peaked in the late 1960s and early 1970s, before a rapid reduction in the 1980s.
Several young women ended up in the homes because of Troubles related threats.
One was taken by a Protestant clergyman as she was under threat from the UDA, another as she had been tarred and feathered
There was stigma attached to pregnancy outside of marriage and women and girls were admitted by families, doctors, priests and state agencies.
The report found that they were required to undertake tough chores late into pregnancy and had little preparation for childbirth.
"Numerous testimonies recounted experiences that involved cleaning, polishing floors and domestic laundering, with no concession for women who were often in their final trimester of pregnancy," the report said.
"A smaller number of testimonies were less critical about the experience of life in a mother-and baby home, while still lamenting the fact that such a system existed in the first place."
It said that some had "cold and castigating birth experiences".
Many women and girls were separated from their children by placing them in children's homes, boarding them out (fostering) or through adoption.
There was also the issue of the cross-border movement of women and children into and out of the institutions.
There is evidence that a number of babies were moved from mother-and-baby homes in Northern Ireland to baby homes in the Republic of Ireland and were then adopted in the Republic of Ireland, USA and Britain.
The report said that some questions about adoption and infant mortality rates remain unanswered and will require further examination.
Admission to the laundries peaked in the 1930s.
Women and girls entered by a number of routes, including from mother-and-baby institutions.
Girls and women were given 'class names'.
Work was carried out without pay and some women spent a lifetime in a laundry, died and were buried from there.
The report said they were often "austere environments, with a great emphasis on regimented routine".
"Girls and women carried out a full week's work in the laundries without payment between the 1920s and the 1970s.
"From the 1970s, modest amounts of 'pocket money' were paid to the women.
"Daily routines began in early morning with Mass and breakfast and were followed by a lengthy working day."