Seaforde: Dissidents republicans blamed as mortar part found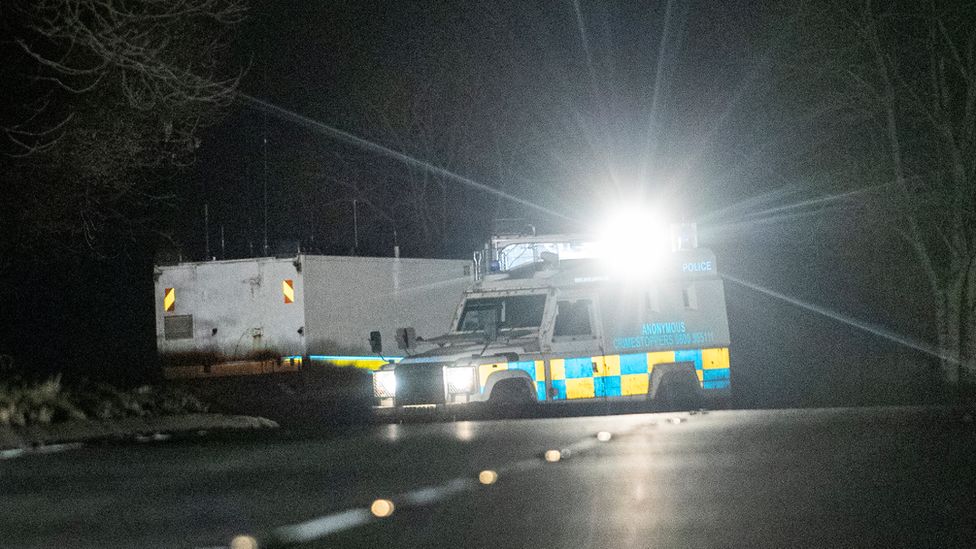 An object found during a security alert in County Down is believed to be the component part of a mortar bomb, police have said.
Police said that "no explosives were found within the device".
Supt Norman Haslett said while it was too soon to blame any particular group "it is my belief that dissident republican terrorists are responsible".