Alcohol-related deaths in NI highest on record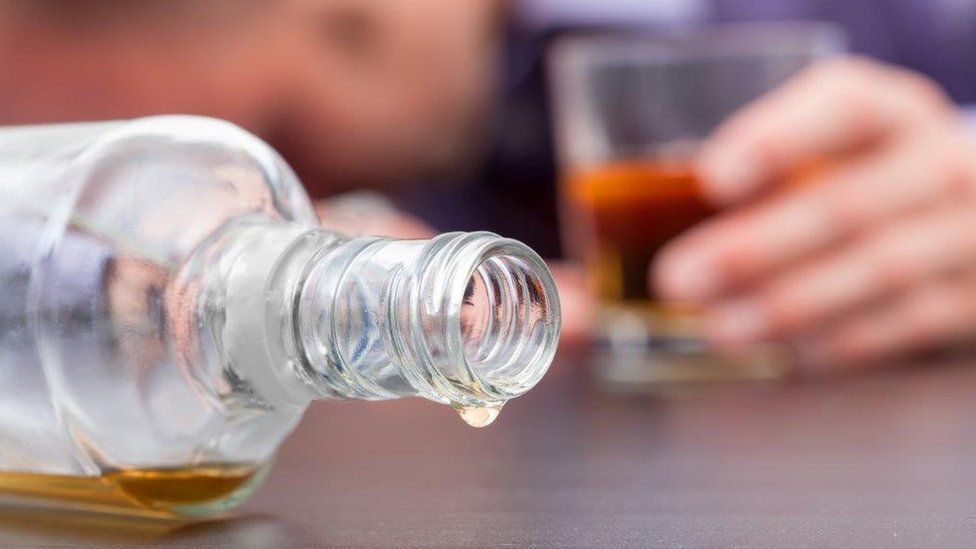 The number of alcohol deaths NI reached a record high in 2019, according to official figures.
Data released on Tuesday by Statistics agency Nisra showed there were 336 alcohol-related deaths in 2019, the most recent year statistics are available for.
The figure is more than a third higher than a decade ago and an 18% increase on 2018.
The death rate is more than three times higher in NI's most deprived areas.
Alcohol-related deaths are classified as deaths resulting from health conditions that are a direct result of alcohol misuse.
Chief Medical Officer Dr Michael McBride said NI must challenge its drinking behaviour.
"We are also mindful of the impact of Covid-19 and reports that people may be drinking more at home during periods of lockdown," he added.
"Now is a good time to reflect on how much alcohol you are consuming and, if appropriate, to reduce drinking to improve your physical and mental wellbeing."
Of the 336 deaths recorded in 2019 - out of a total of 15,758 registered deaths - the majority (210) were men.
The number of women whose deaths were alcohol-related (126) was the highest recorded.
In the five years from 2015 to 2019, the number of alcohol-related deaths was "notably higher" in deprived areas, Nisra said.
The death rate in the most deprived areas of NI was 30.3 per 100,000 - more than three times higher than that of the least deprived areas, where the rate was 8.3 deaths per 100,000.
Since 2009, the majority of those who died with alcohol-specific underlying causes have been aged between 45 and 64.
In 2019 62% of the deaths fell into this age group.