Mental health counselling in Northern Ireland a 'postcode lottery'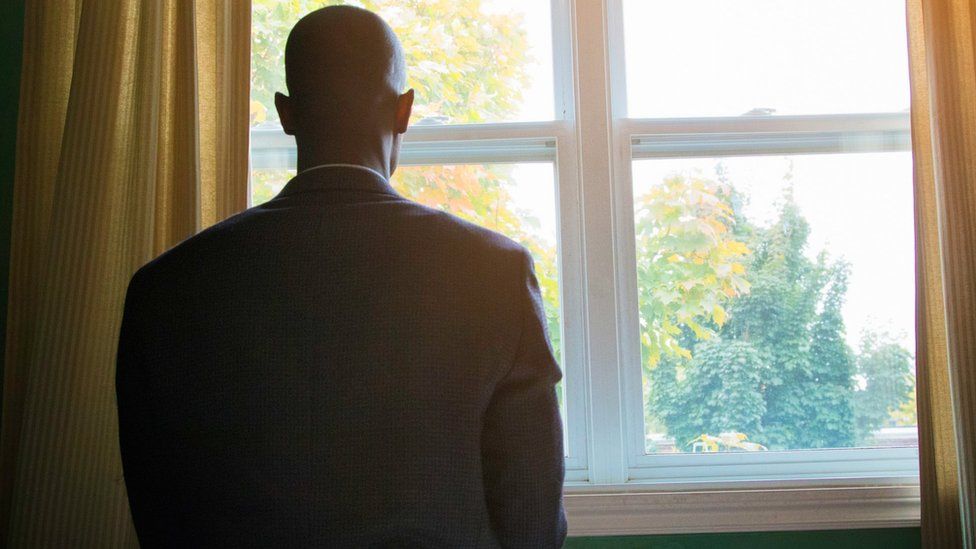 Northern Ireland operates a "postcode lottery" for people who need access to counselling, mental health campaigners have claimed.
The Participation and the Practice of Rights (PPR) group and the #123GP campaign have published a map of GPs offering in-house counselling services.
Health and Social Care Board (HSCB) figures state that 69% of GP surgeries offer a service, as of September 2020.
However campaigners are alarmed at "stark regional differences".
Sara Boyce, of PPR, said there were "huge disparities" depending on where you live, making it, in effect, a postcode lottery.
In the Northern Trust, for instance, 89% of GPs offer in house-counselling compared to 51% of practices in the Southern Trust, according to statistics provided by the HSCB following a Freedom of Information (FOI) request by PPR.
"There's a huge gap between trusts," Ms Boyce told BBC News NI's Good Morning Ulster.
"It would be obvious looking at those figures that this is not right or fair.
"What we can't afford to happen is for this to become an enduring mental health crisis."
Campaigners are calling on the health minister to ensure that all GP practices are equipped to provide timely access to counselling to all those who need it.
Northern Ireland's mental health champion Prof Siobhan O'Neill said the difficulty is that there is not a "one-size fits all" model for people with mental health problems.
"There are lots of GP practices where people who come requesting mental health support are referred to the community and voluntary sector," she told Good Morning Ulster.
"What we need is a service that feels like there is quick accessible support for early intervention... that's what we want. There's no wrong door. It doesn't need to be provided in that GP practice.
"It does need to feel it is very accessible. Right now we have a worrying statistic that only 40% of those people who have mental health problems can access the mental health support they need. That is just not acceptable."
Strategy consultation open
Prof O'Neill said she would like to see counsellors in every single GP practice.
"But the most important thing is that it feels like a person doesn't have to wait for a very long time to see somebody," she added.
Prof O'Neill said she would encourage everyone to respond to the consultation on the draft mental health strategy consultation to shape mental health services here.
The Health and Social Care Board (HSCB) said in 2020/21, almost £2.3m had been invested to enable GP practices to treat patients with mild to moderate mental health conditions using counselling services.
This represents an increased investment from 2017/18 of almost £1.7m.
It also said it had "investing in other counselling services to support GPs", including about £2m per year in Primary Care Talking Therapies Hubs, which provide counselling through local community and voluntary organisations, and £1.1m on a Beating the Blues counselling service, which people access from a home computer.