Abortion: Assembly backs change in NI abortion law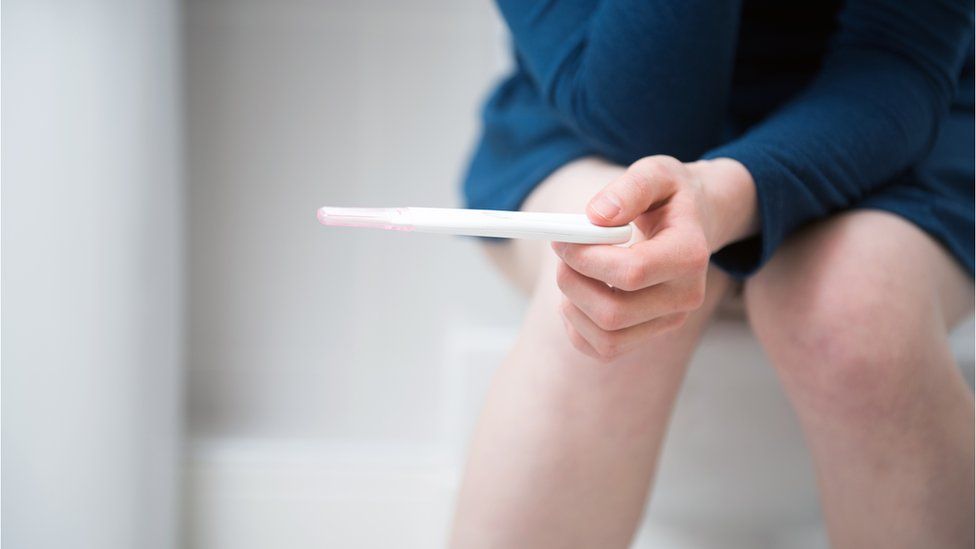 A bill which seeks to amend the law in Northern Ireland to prevent abortions in cases of non-fatal disabilities, including Down's Syndrome, has been backed by a majority of MLAs.
The Severe Fetal Impairment Bill, brought by DUP MLA Paul Givan, passed its second stage by 48 votes to 12.
It will now go forward for scrutiny at Stormont's health committee.
DUP MLA Paul Givan had said he wanted to amend legislation to show that people with disabilities are "equally valued".
He told MLAs that his bill "tackles disability discrimination and how the law perpetuates stereotypes".
The debate on Monday, which lasted into the evening, saw some sharp exchanges on an issue which is divisive.
Both the first and deputy first ministers made interventions from the back benches, which is highly unusual.
The DUP leader, Arlene Foster, said she had not intended to speak but had been "distressed" at some of the contributions made during the debate.
She singled out the Green Party leader Clare Bailey who, she said, had sought to equate the issue with that of violence against women.
She also said she feared the issue of abortion was entering into the "area of eugenics".
Ms Bailey claimed unionists were quite happy to accept an Irish Sea border when it came to abortion.
She condemned the bill and said it was "designed to curb the rights of women".
"The bill is supported by MLAs who have been frenzied in their opposition to an Irish Sea border as it threatens their sense of Britishness.
"The same MLAs are happy for Northern Ireland to, once again, exist as a place apart without the abortion services that women across the United Kingdom access each and every day."
The bill was backed by the DUP but opposed by Sinn Féin, though the Deputy First Minister Michelle O'Neill said the party would abstain.
Ms O'Neill, speaking as a Sinn Féin MLA, said she wanted to "give a voice to those women who find themselves in incredibly difficult and very vulnerable circumstances".
"This is the thin end of the wedge and attempting to reopen a debate that has already been had around women's healthcare provision," she told MLAs on Monday.
Ms O'Neill accused the DUP and Health Minister Robin Swann of "failing" women by not commissioning services which were legislated for by Westminster in 2019.
"Women are entitled to have compassionate healthcare," she said.
The TUV leader, Jim Allister, said the assembly was being asked to choose between life and death and said he hoped those behind the bill saw it not as an end but a beginning.
The other executive parties, the Ulster Unionists, SDLP and Alliance allowed members to vote according to their conscience.
Alliance MLA Paula Bradshaw said the bill was about "the ongoing denial of women's rights".
She said it was "utterly inadequate" and was a "lazy attempt" to change the law.
Ms Bradshaw said "what kind of ogres do proponents of this bill think we are?".
She told the assembly that "we need to end this nonsense" that women faced with a complex pregnancy or a crisis pregnancy want "abortion on demand".
The move by Mr Givan was supported by Sinead Bradley of the SDLP. She told MLAs that when it came to this issue, she chose to see ability, "not your disability".
Rosemary Barton, from the UUP, also backed the move and offered her "wholehearted support".
She is taking separate legal action against the UK government.