Payroc payment processing firm to create 75 jobs in NI
By Richard Morgan
BBC News NI business reporter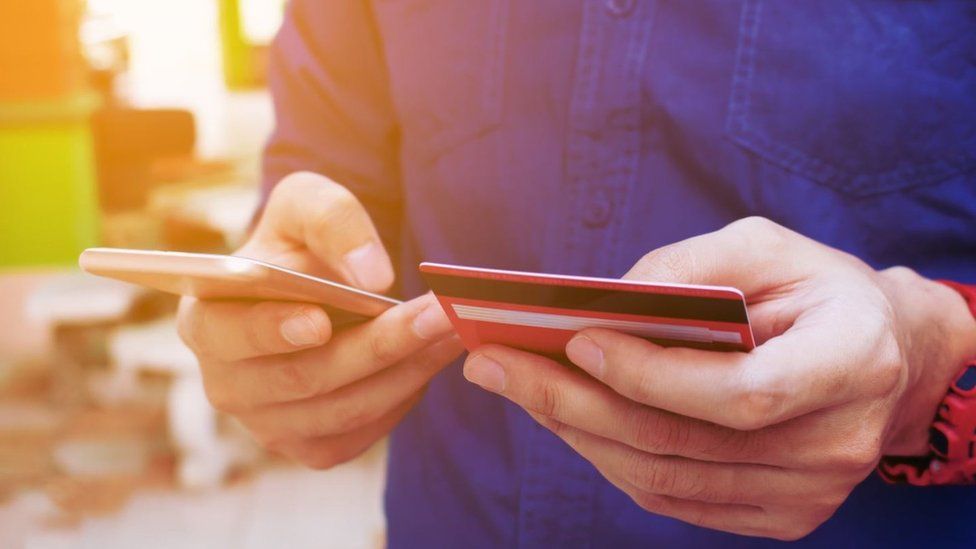 A US payment processing company is investing in Northern Ireland for the first time, creating 75 jobs.
Payroc facilitates electronic payments and works with the likes of Visa and Mastercard.
The team will work remotely, with 20 roles already in place.
Invest Northern Ireland has offered £455,000 in funding. The jobs, which will be created over the next three years, include software engineering and data analytics.
Paul Vienneau, chief technology officer at Payroc, told BBC News NI he had been involved in previous investments in Northern Ireland.
"The success I have seen over the last decade made this an easy choice," he said.
"The access to a rich and deep talent pool and the logistical convenience to North America made this an instantaneous decision for me.
"We allow consumers and merchants to interact via online, in store, mobile, on credit and debit.
"We've definitely seen an uptake during these Covid times as people are moving away from traditional payment methods."
Economy Minister Diane Dodds said the company was a welcome addition to Northern Ireland's "thriving Fintech sector".
"As the team will be working remotely, the 75 jobs will open up opportunities to people in every corner of Northern Ireland," she said.
"The roles will be created over the next three years and will contribute over £3.6m in additional annual salaries to the local economy."
Kevin Holland, chief executive officer of Invest NI, said: "Securing Payroc's investment for Northern Ireland is another resounding endorsement of our Fintech sector, which is at the cutting edge of global technology development.
"We have worked closely with the company, providing specialist advice and guidance to help it set up a successful business in Northern Ireland."