A5 road project faces further delay after critical report
By Conor Macauley
BBC NI Agriculture & Environment Correspondent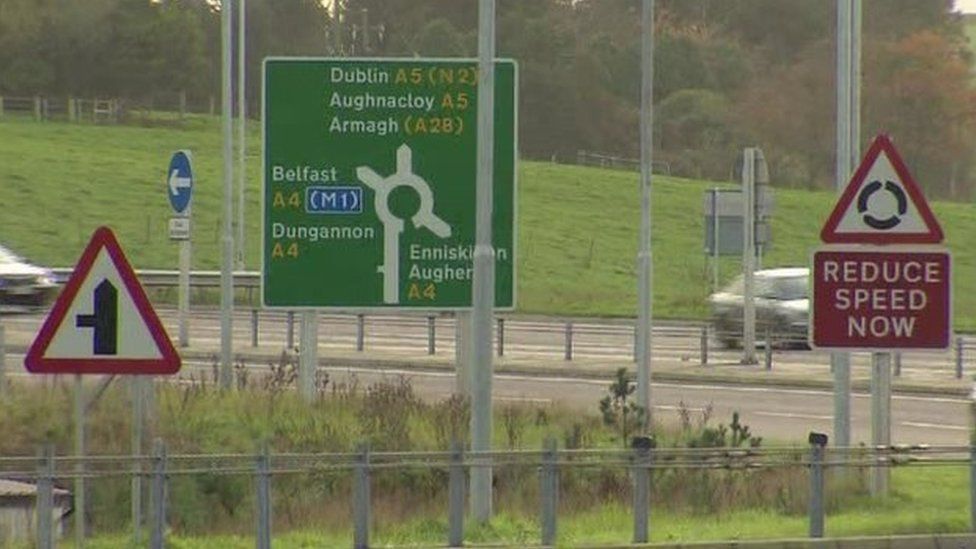 A huge road building project faces further delays following a critical report by a planning appeals body.
The A5, estimated to cost £1.2bn, would connect Londonderry to the border at Aughnacloy and improve access to Dublin.
Infrastructure Minister Nichola Mallon said she remains committed to progressing the scheme.
But it is delayed for new assessments on flood risk and its environmental impact, and possible alternatives.
It will be late this year before those assessments are done.
That will be followed by a reconvened public inquiry before the Planning Appeals Commission (PAC) in 2022.
An interim report by the PAC following a public inquiry in spring 2020 was also published on Tuesday.
It found that the scheme did not have an up-to-date assessment of the flood risk along parts of the route and what was being relied on was "not fit for purpose" and predated significant flooding in the area in recent years.
It also questioned the rationale of proceeding with the compulsory purchase of land for phases where work was not scheduled and raised questions over the wider scheme funding.
It said alternatives involving town by-passes and upgrades of the existing road should be properly assessed.
The PAC said while the new A5 would have an economic benefit and improve road safety, it would also have a climate impact and affect the landscape, the environment and certain communities.
It also found that the section from Ballygawley to Aughnacloy offered "no significant benefits and represents overprovision".
"It was my hope that this inquiry would lead to a decisive outcome so that the scheme could be swiftly advanced or swiftly abandoned. That hope has not been fulfilled," the PAC report said.
The infrastructure minister said she accepted the recommendations on new flood assessments and scheme alternatives and they would be ready for public consultation in the early autumn.
Nichola Mallon reiterated her commitment to the project, and said it was of "significant strategic importance to the north west region and our wider island" and would help "to tackle regional imbalance, improving the economy, job prospects and prosperity, connecting communities and improving road safety".