Coronavirus: No further Covid-19 related deaths in NI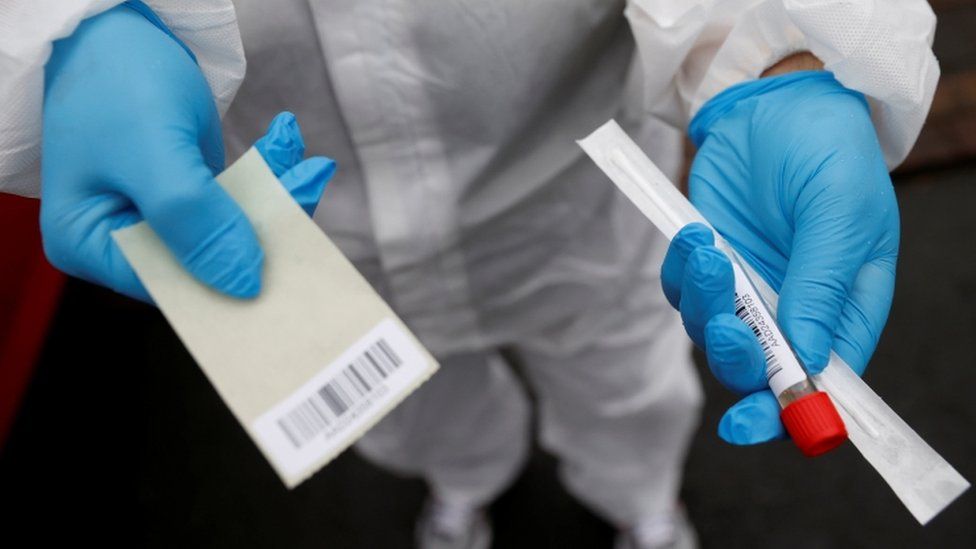 There have been no further coronavirus-related deaths recorded in Northern Ireland according to the Department of Health.
Its total death toll for the pandemic remains at 2,103.
Another 159 people have tested positive for Covid-19. In the last seven days there have been 1,085 cases diagnosed.
The department updated its daily dashboard on Saturday afternoon, which shows there are 156 Covid-19 inpatients across Northern Ireland's hospitals.
A total of 18 people are in intensive care, 16 of them are on ventilators.
In the Republic of Ireland, a further nine Covid-related deaths were reported, seven of which happened in March and two in February.
An additional 525 cases of the virus were also confirmed.
Meanwhile, on Saturday afternoon 11 people were arrested in connection with breaches of Covid-19 regulations at a protest event in Dublin.
At least 100 people took part in the protest, with a number of those present carrying anti-vaccine placards, RTÉ reports.
The event, which began at the Wellington Monument in the Phoenix Park, was organised on social media.
Further fall in weekly deaths
The virus was mentioned on 32 deaths certificates in the week to Friday 12 March, according to Nisra.
That is one fewer than the previous week and brings its total of Covid-related registered deaths to 2,871.
The Department of Health recorded 2,098 deaths by the same date.
Nisra's figures are higher because it records mentions of the virus on death certificates, whereas the department bases its figures on a positive test result.