Census Day: NI Director urges public to meet deadline
By Mark Simpson
BBC News NI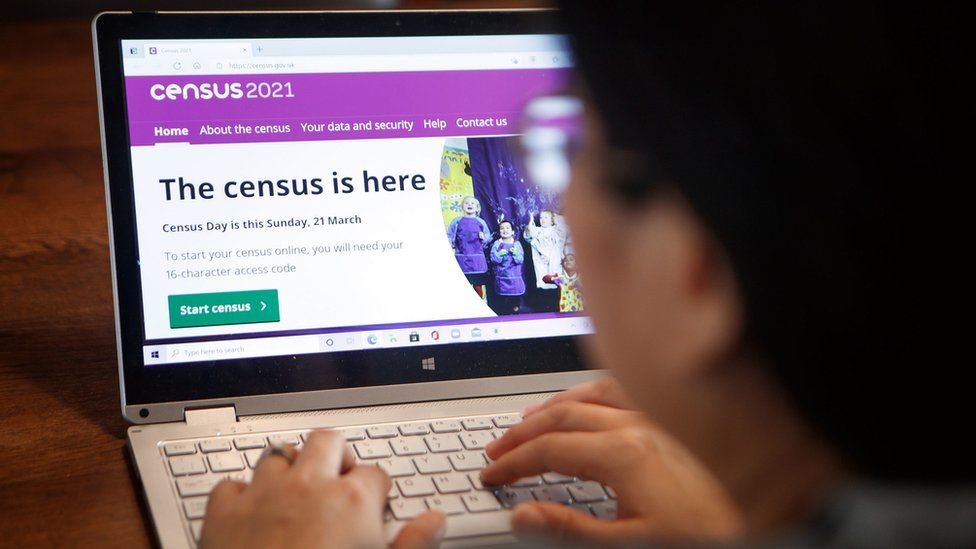 The director of the census in Northern Ireland has appealed to people to fill in their form before the deadline.
Census Day is Sunday, but an estimated one million people have already submitted the required information.
David Marshall said he was delighted with the response so far, but called on everyone to do their best to complete the form on time.
The census website warns that failure to complete the form could result in a fine of up to £1,000.
"Get your return made," Dr Marshall told BBC News NI.
"Get it back to us good and early and then we won't need to chase you up."
Dr Marshall said a "reminder letter" would be sent in the coming weeks to households from which there was no record of a form having been submitted.
"Everyone is required by law to complete the census and by doing so, you will help government departments, businesses, charities and other organisations understand what our local areas need now - and what they are likely to need in the future," he added.
On one day every 10 years, households are asked to fill in a questionnaire about every person living at the property, including their age, race, occupation and relationship status.
For the first time, a question is being asked on sexual-orientation, but it is not compulsory to answer it.
The information gathered provides a snapshot of the population, including its size and the age of people, and is used by charities and hospitals, schools, universities and job centres to plan and fund services.
Although paper forms are available, the majority of people in Northern Ireland - about 80% - have submitted the information online this month.
In Scotland, the census has been delayed to March 2022 as a result of Covid restrictions.
It will be at least a year before any of the results are announced.
The total population of Northern Ireland will be published in the summer of next year, but more specific details - including figures relating to the religious make-up of the population - are not expected to be released until autumn 2022.
The current estimate of the population in Northern Ireland is 1.9 million.