Analysis: Libya report leaves more questions than answers
By Enda McClafferty
BBC News NI political editor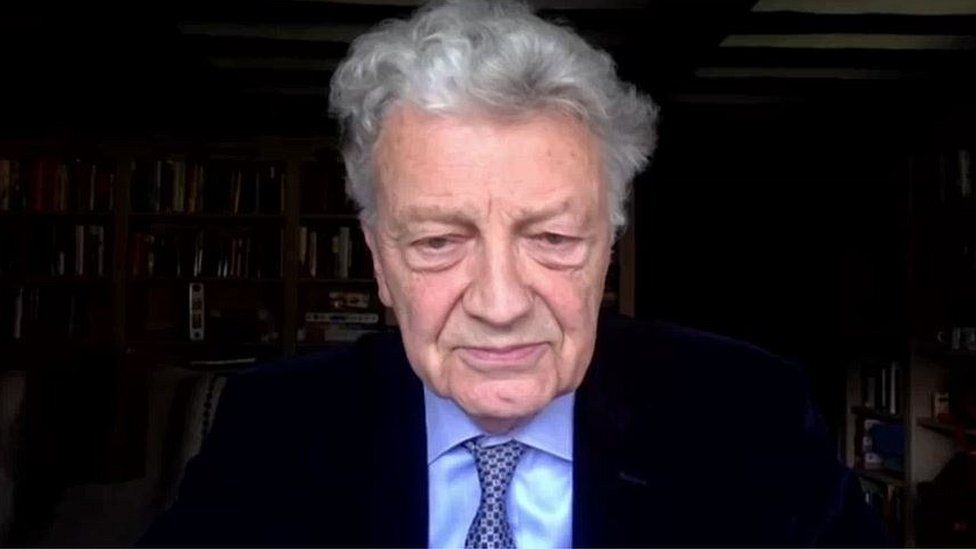 William Shawcross is the man the NI Affairs Committee has been chasing for months but, even before he joined the call, MPs had given up hope of getting the answers they wanted.
He said this was because of his contractual obligations to government.
So we ended up with lots of questions but very few answers.
Mr Shawcross's appearance before the committee was also spiked by the government's statement on Tuesday ruling out any move to compensate victims with £12bn of frozen Libyan assets.
That raises the question as to why the government waited until the day before the author of the report was compelled to give evidence before going public with its decision.
Did it suit London to allow victims and unionist MPs to hold on to the hope that compensation would be paid?
Those expectations were raised at the outset when the government suggested Mr Shawcross would look at how victims could be compensated.
On Wednesday, Mr Shawcross made clear that was not the instruction he received.
He was on a six-month scoping exercise which was more focused on playing down expectations and that is why he didn't meet victims in Northern Ireland.
What we are left with is a 90-page document with six conclusions and three recommendations, which we will never see.
But it was enough for the government to close the chapter on this long-running battle for compensation.
Instead, it told victims to move on and look elsewhere for compensation pay-outs.