Tomas Suvalskas jailed for 'al fresco drug dealing' in Belfast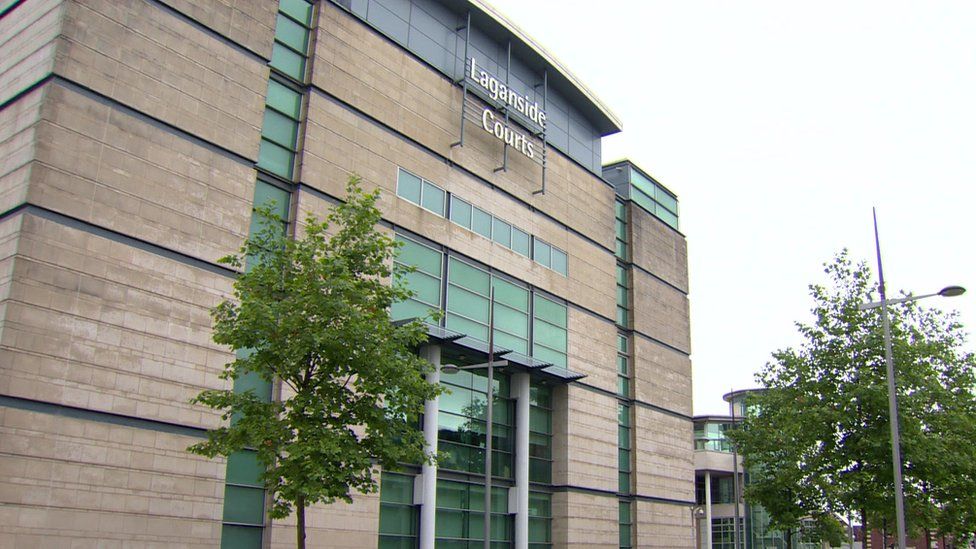 A 34-year-old man has been jailed for "al fresco street dealing" in south Belfast.
Tomas Suvalskas, of no fixed abode, was handed a 28-month sentence after he admitted both possessing and supplying heroin.
He was told his sentence would be divided between 14 months in jail followed by the same period on licence.
Judge Neil Rafferty QC said Suvalskas was "effectively caught red-handed" by police officers.
He said they had observed "three examples of al fresco street dealing."
Lithuanian national Suvalskas appeared at Belfast Crown Court on Wednesday, via a video-link from Maghaberry Prison.
The court heard that on 16 March 2020, Suvalskas was seen by police on a park bench in Upper Crescent in the Botanic area of Belfast.
Officers saw a group of five people approach him and Suvalskas was observed taking something from his mouth and handing it to one of the group.
A short time later, police stopped the group, searched a man and located a wrap of heroin in the pocket of his jeans.
Judge Rafferty said when the wrapping was examined, a DNA profile matched Suvalskas.
Two days later, Suvalskas was again spotted by police and on this occasion he was seen to exchange an item with a man for cash.
When this man was stopped and searched by police, a wrap of heroin was found.
Suvalskas was seen repeating this action later that day and when a man was stopped after his exchange with him he was found in possession of two wraps of the class A drug.
On 10 April 2020, police searched premises in Canterbury Street in south Belfast.
A large number of suspected wraps of heroin were located along with cash in a roof space located just outside the room occupied at the time by Suvalskas.
When his room was searched, drugs paraphernalia including wrapping material and a notebook detailing dealing figures was seized.
Suvalskas was arrested and made no comment during interview, but later admitted six charges including supplying heroin and possessing criminal property.
As he sentenced Suvalskas, Judge Rafferty said the defendant was "effectively caught red-handed" by police who observed "three examples of al fresco street dealing."
He said due to the cash found, there was a "financial motivation" to the defendant's offending.
Judge Rafferty said he noted the 34-year-old's lack of a criminal record and his desire to return to Lithuania when he has served his sentence.
He jailed Suvalskas and ordered the £726.25 found during the search to be donated to the Addictions NI charity.