Coronavirus Catch-up: What are your questions on the vaccine rollout in NI?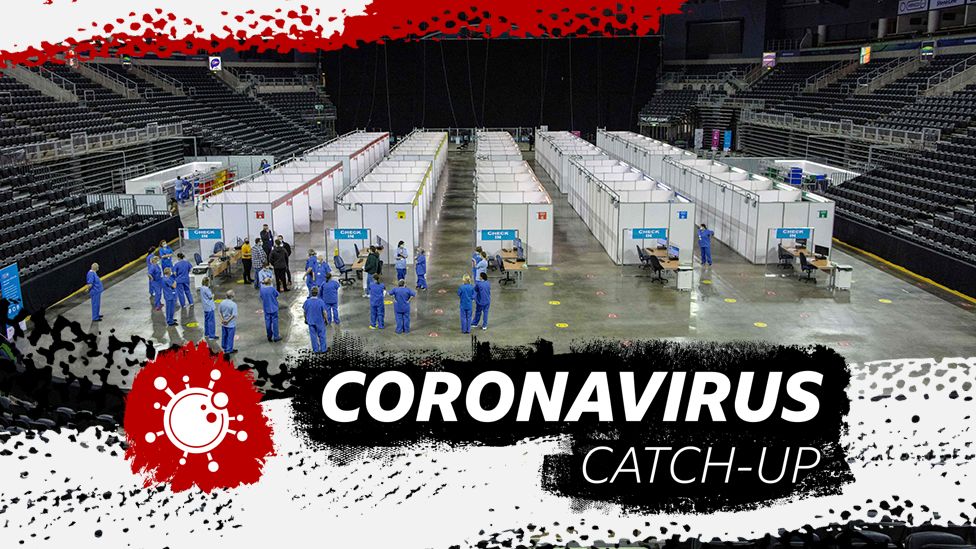 Monday marked the opening of Northern Ireland's first mass vaccination centre at the SSE Arena in Belfast.
Coronavirus Catch-up comes lives from the arena on Thursday with the latest developments and the answers to your Covid-related questions.
So, what do you want to know? We'll put your questions to Dr Alan Stout chair of the NI GP committee.
Watch Coronavirus Catch-up live on Thursday at 19:00 BST. Tune in on the BBC News NI website, iPlayer and BBC News NI Facebook Page.
If you are reading this page on the BBC News app, you will need to visit the mobile version of the BBC website to submit your question on this topic.