NI adults 'should be entitled to free Further Education course'
By Robbie Meredith
BBC News NI Education Correspondent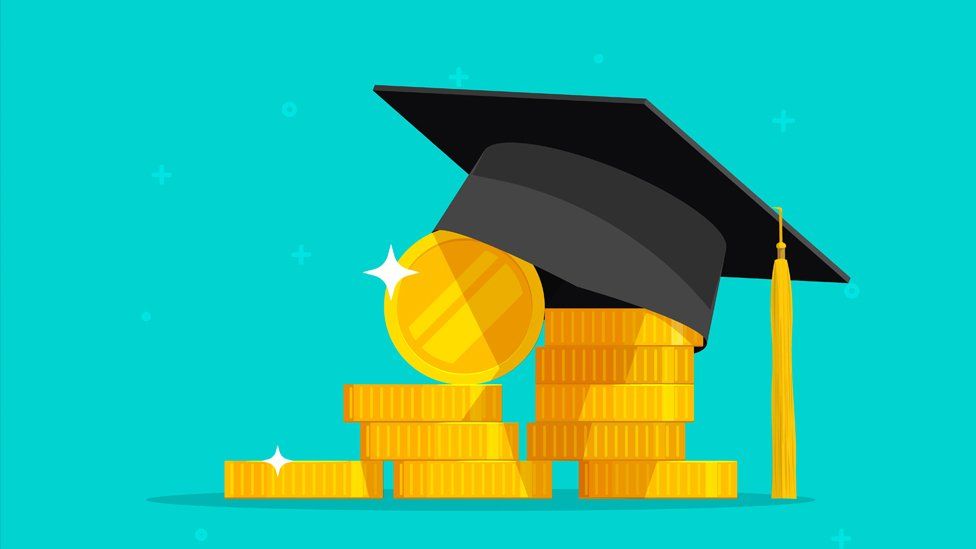 All adults in Northern Ireland should have the chance to take a Further Education qualification for free, according to a UK-wide experts body.
It advised that loans and grants for FE students should be similar to those available to university students.
The recommendations come from the Independent Commission on the College of the Future, which has been examining colleges and FE across the UK.
Chaired by the UK's National Statistician Sir Ian Diamond, the commission includes Alliance MP Stephen Farry and the former principal of Belfast Met, Marie-Thérèse McGivern.
About 70,000 students attend Northern Ireland's six FE colleges, according to figures from the Department for the Economy (DfE).
Many of those students take vocational courses and many study part-time.
'Falling behind' other countries
The Independent Commission report said that FE colleges in Northern Ireland improved people's life chances, raised productivity and were vital to local communities.
The report said the Executive should put FE colleges "at the heart of economic policy".
It also said they were crucial in improving skills and employment prospects for those struggling to find work, which would be especially important in the aftermath of the Covid-19 pandemic.
But the commission warned that Northern Ireland was at risk of falling further behind other countries in the proportion of adults with necessary qualifications and skills.
Adults should have a publicly-funded statutory right to lifelong learning, it added.
People need to be able to benefit from education and training throughout their lives, said the commission.
All adults should be funded to take a Further Education (FE) qualification up to Level 3 - a range of qualifications equivalent to A-Level.
"The challenges and changes facing Northern Ireland underscore the clear need for people to be able to reskill and retrain throughout their lives, in response to changes in the world of work, technological change and the need to move towards a carbon-neutral economy and respond to the impacts of climate change," said the commission.
Equal maintenance support across loans and grants should be available to students in FE and universities, it added.
That should apply whether a student was studying full-time or part-time.
There are a range of loans and grants available to students in FE but they are not the same as tuition fee and maintenance loans and grants available to university students.
The report also recommended that unemployed people should "not lose their welfare benefits where they use their entitlement to reskill or retrain full-time in areas of identified job opportunities and skills shortages".
It said more needed to be done to encourage students to enter further education.
"Develop a national campaign to promote the importance of higher technical and professional qualifications as highly valued career routes and as an integral part of colleges' purpose and brand," said the report.
It identified "digital poverty" as an issue in FE which needed to be addressed as online learning was likely to increase post-Covid.
The commission also called for more long-term investment in FE in Northern Ireland, which it said should be distributed according to how colleges are meeting skills shortages, rather than how many students they attract.
The executive, it said, "should address historical inequalities between college funding and that of schools and universities, adopting the principle of equal funding rates for comparable levels and types of provision".
The commission also said a single "skills advisory board" for Northern Ireland should be set up so that employers could to advise the Executive on what skills were needed by the workforce to benefit the economy.
It concluded that FE Colleges should be at the centre of a new skills strategy for Northern Ireland.