NI Air Ambulance charity gets £1m funding boost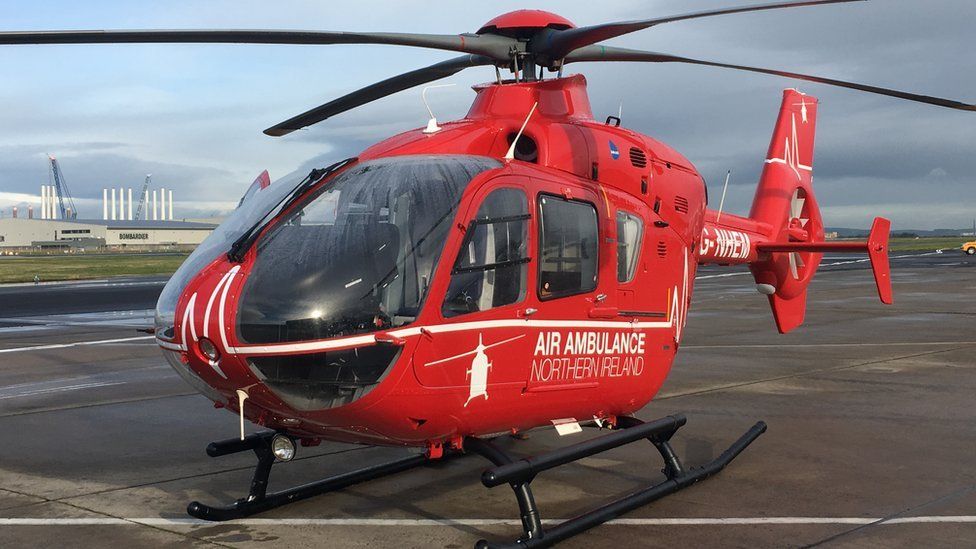 NI's Health Minister Robin Swann has announced funding of £1m for Air Ambulance Northern Ireland.
The grant will "assist Air Ambulance NI with the challenges they are currently facing", the minister said.
The service launched in July 2017 and is a partnership between the charity Air Ambulance Northern Ireland and the Northern Ireland Ambulance Service.
Mr Swann said it has become a "critical component of the NI Ambulance Service's emergency response".
"Many people who have had life-changing injuries, and whose lives have been at risk following significant trauma, have benefitted from the expertise of skilled clinicians who bring advanced critical care to the scene and rapidly transport their patient directly to the regional trauma centre for ongoing emergency care," he added.
Chair of Air Ambulance NI Ray Foran said the funding will "help us continue to deliver pre-hospital emergency care to those in most need".
"Air Ambulance NI has experienced an increase in taskings by almost 20%," he added.