Call for abortion protest 'exclusion zones' in Northern Ireland
By Jayne McCormack
BBC News NI Political Reporter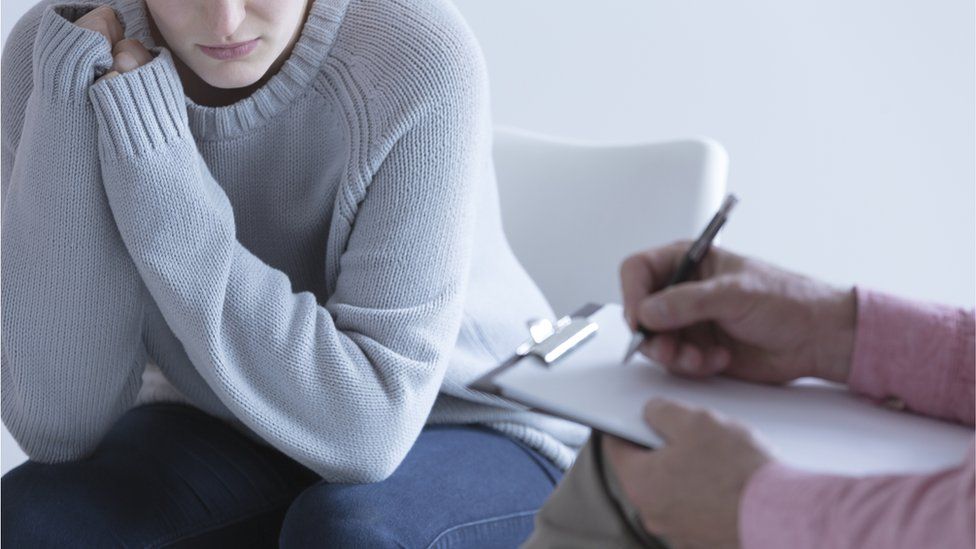 Exclusion zones should be introduced outside sexual health clinics and pregnancy counselling centres in NI to protect staff and women accessing services, a report has said.
Protests and demonstrations would not be allowed within the zones.
The recommendation has been made by the NI Abortion and Contraception Taskgroup.
It was set up last March, when NI's abortion laws changed, to provide guidance on services.
Commissioning of full services has yet to be agreed by the Stormont Executive.
Laws allowing for the provision of abortion services in Northern Ireland took effect one year ago on 31 March 2020, after they were drawn up by Westminster.
The taskgroup is comprised of a number of pro-choice doctors, nurses, midwives, GPs and academics who work in the reproductive health sector in Northern Ireland.
Its report makes 38 recommendations relating to abortion provision, conscientious objection for medical staff and reproductive and sexual education.
The DUP were among 47 MPs who opposed the move.
The party's North Antrim MP Ian Paisley said protesting was a "fundamental part of the democratic process" that must be allowed to continue to take place.
"The big issue of the right to protest and right to free assembly is an overriding principle," he said.
"Of course, such protests need to be within the law and in my view, must be respectful, but to ban protests would seem to infringe basic values in a free and democratic society.
"Buffer zones are only a way of trying to remove the right to protest. I do note that under parading law opponents of parades can stand alongside parades. Why should anything else be treated differently?"
On conscientious objection, the taskgroup's report says "secure records" should be kept of staff's positions in relation to the matter, and that training should also be provided for all health trust staff working in maternity services.
It has also said "urgent action" is required to break the political deadlock over the commissioning of abortion services, already approved by law.
Chairman of the taskgroup, Dr Ralph Roberts, said the Northern Ireland Executive had "resisted every opportunity to take action".
"It is time for them to stop playing politics and to start providing women with the services they are legally entitled to," he said.
The DUP had criticised Mr Lewis for the move, arguing it was an "overreach against devolution".
Sinn Féin, the SDLP and Alliance supported the government's actions and said it had legal and human rights obligations to uphold.
Ulster Unionist Health Minister Robin Swann has maintained the matter is controversial and that he alone cannot take the decision to commission services, but instead it needs the support of the whole executive.
Separately, Green Party assembly member Clare Bailey is planning to bring forward a private member's bill that would create legal provision for exclusion zones outside sexual health clinics - but it is not clear when this could be introduced in the assembly.