Belfast to host One Young World summit in 2023
By Jessica Black
BBC News NI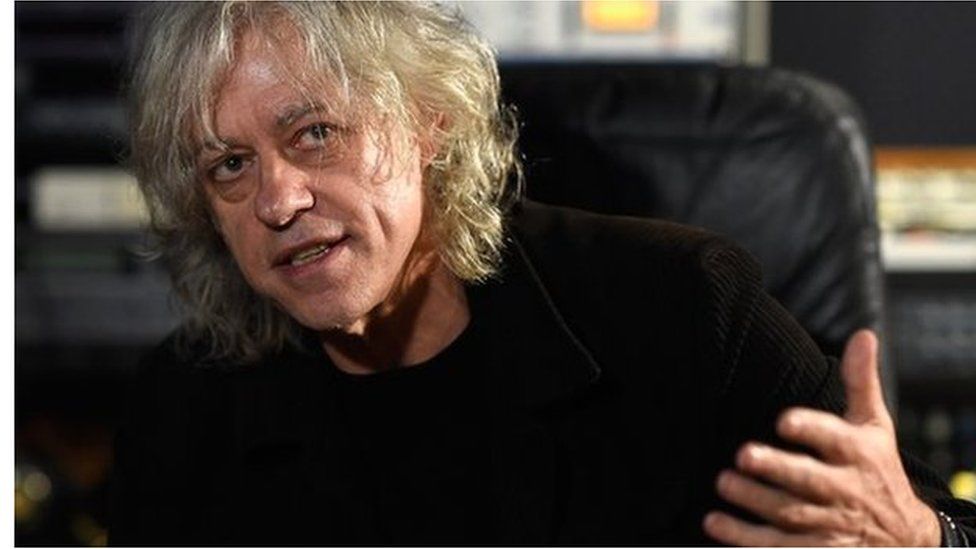 Belfast has been named the host site of a global summit for young leaders in 2023.
More than 2,000 young people from 190 countries are expected to attend the One Young World summit.
The city's bid won the right to host the event over eight other cities across the globe, including Dubai, Delhi and Sao Paolo.
Organisers said the summit aims to create a better world through "more responsible and effective leadership".
As part of the summit, organisers said that young delegates from around the world will be counselled by political, business and humanitarian figures, such as Canadian Prime Minister Justin Trudeau, Archbishop Desmond Tutu, former Irish president Mary Robinson, Sir Richard Branson and the Duchess of Sussex.
Sir Bob Geldof, who will be one of the summit's counsellors, told a virtual launch event that Belfast had "so much to tell" attendees and would bring a unique perspective.
"There's so much that people in this city can talk about to these younger people: about processes that made two completely different cultures and societies function together; about discovering there is another way of doing things; that there is a future and that talking through subjects actually works.
"Belfast brings to this global conference an experience, an outlook, a perspective, a deep culture, and something new and very different that they won't have got at One Young World 2021 in Munich this year or Tokyo next year.
"You bring something real and vital and possible. You bring a successful society who still have to negotiate every day with each other to drive forward. They've never had that and it's invaluable."
The announcement was welcomed by the first and deputy first ministers.
'Talent, potential and youthful optimism'
Arlene Foster said she was proud to see the summit come to Belfast, adding: "It provides an important opportunity for a powerful and productive dialogue across nations and generations."
Michelle O'Neill said the event would "provide a platform" to share perspectives on how to bring about positive change.
The Lord Mayor of Belfast, Alderman Frank McCoubrey, said the event would showcase that "Belfast is brimming with talent, potential and youthful optimism - an energy that is driving our city's resurgence and regeneration".
The forum will be held in Montreal the following year.
One Young World co-founder David Jones said: "The world has faced more than a year of incredible disruption, yet we have also seen inspirational moments of activism, strength and commitment. The young leaders of the world are well-placed to help lead us out of the crisis and into a brighter future.
"Our next host cities Belfast and Montreal share a passion for attracting global talent and being committed to the acceleration of the kind of ambitious, innovative ideas that we will need."