Inga Maria Hauser: Family call for inquest into murder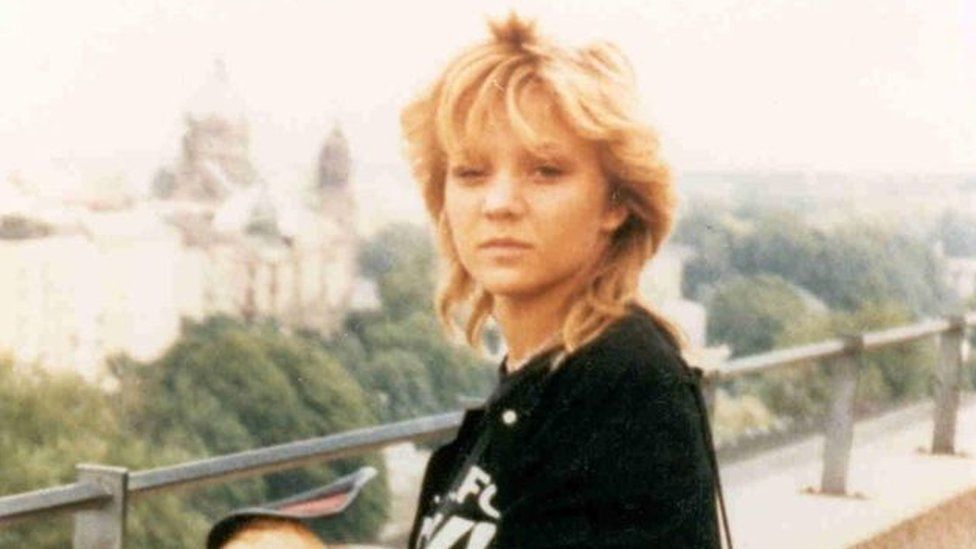 The family of a young German woman found murdered in a Northern Ireland forest are seeking an inquest to establish what happened.
The body of Inga Maria Hauser, 18, from Munich was found in Ballypatrick Forest, Ballycastle, 33 years ago.
No-one has even been charged over her murder.
She was last seen on the Stranraer to Larne ferry two weeks earlier on 6 April. She did not take the train to Belfast as planned.
Last July, the PPS decided two people would not be charged over her killing. It followed the submission of a file from police.
However, police have said they remain committed to bringing the young student's killers to justice.
Ms Hauser's mother died in 2019 and her father in 2006, not knowing who killed their daughter.
She is survived by her sister, Friederike and her nephew Viktor, who want justice for her.
The late SDLP politician, John Dallat, worked to keep the spotlight on the murder and secure justice for the young woman's family.
Mr Dallat's daughter, SDLP councillor Helena Dallat O'Driscoll, said people wanted to a see "a conclusion to this vicious and ruthless murder".
"Dad's last piece of work was a press release, written with a frail hand just weeks before we lost him, to mark Inga Maria's anniversary and to call on those with information about her murder to come forward.
"The Hauser family has suffered non-stop for over 30 years.
"Inga Maria was a much loved young woman when she came to Northern Ireland in the late 80s.
"She deserved so much better than to be so callously taken from her family and friends and left in Ballypatrick Forest."
Hauser family lawyer Claire McKeegan said: "In the absence of any criminal prosecution the coroners court have a duty to investigate any suspicious death in Northern Ireland.
"This will represent the first time after 33 years that evidence will be heard and challenged before a court and will offer some hope of getting information and justice for our clients who have suffered irreparable pain since the murder."