Census 2021: Census reminders sent to 10% of people in NI
By Mark Simpson
BBC News NI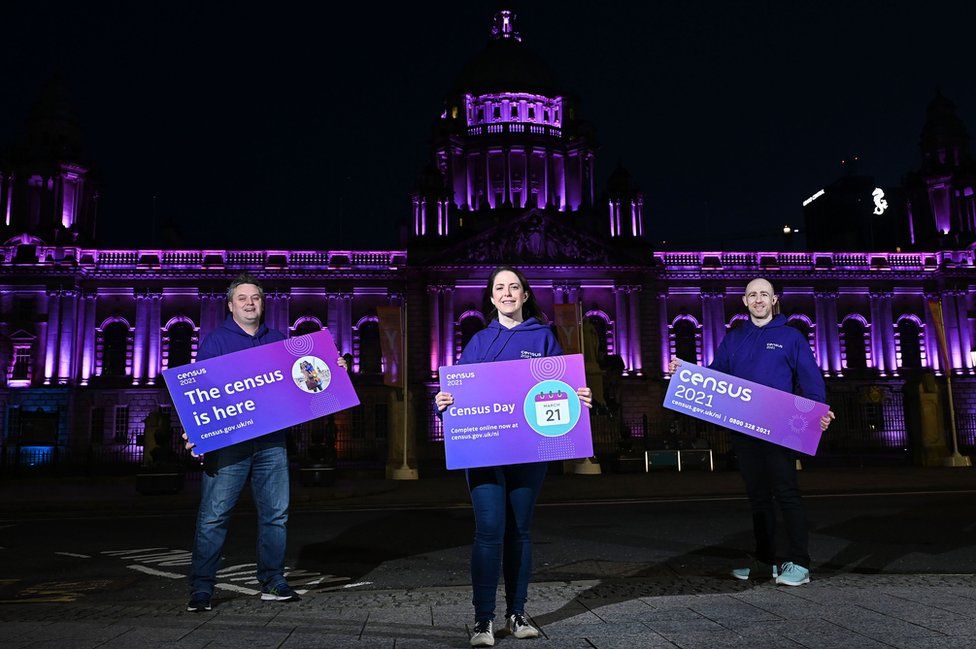 Approximately 10% of people in Northern Ireland have yet to complete a Census form.
People had been asked to complete their forms on or before Sunday 21 March 2021.
Census Director, Dr David Marshall, said reminder letters has been issued to households which have not returned their Census information.
Field staff will now begin calling at homes to follow up on outstanding returns.
"We have had a fantastic response so far with the vast majority of people choosing to complete the Census online," said Dr Marshall.
"There's still time to complete the Census online or by returning a paper questionnaire. If you need a little extra help, there is a wide range of language and accessibility support available," he added.
"Everyone is required by law to complete the Census and by doing so, you will help government departments, businesses, charities and other organisations," he said.
Although 10% of people have not filled in a form yet, he described the response so far as "fantastic" and thanked those who had sent in their information.
A census occurs every 10 years and participation is compulsory.
It will be at least a year before any of the results are announced.
The total population of Northern Ireland will be announced in the summer of next year but more specific details - including figures relating to the religious make-up of the population - are not expected to be released until autumn 2022.