Covid-19: PSNI chief warned of lockdown enforcement risk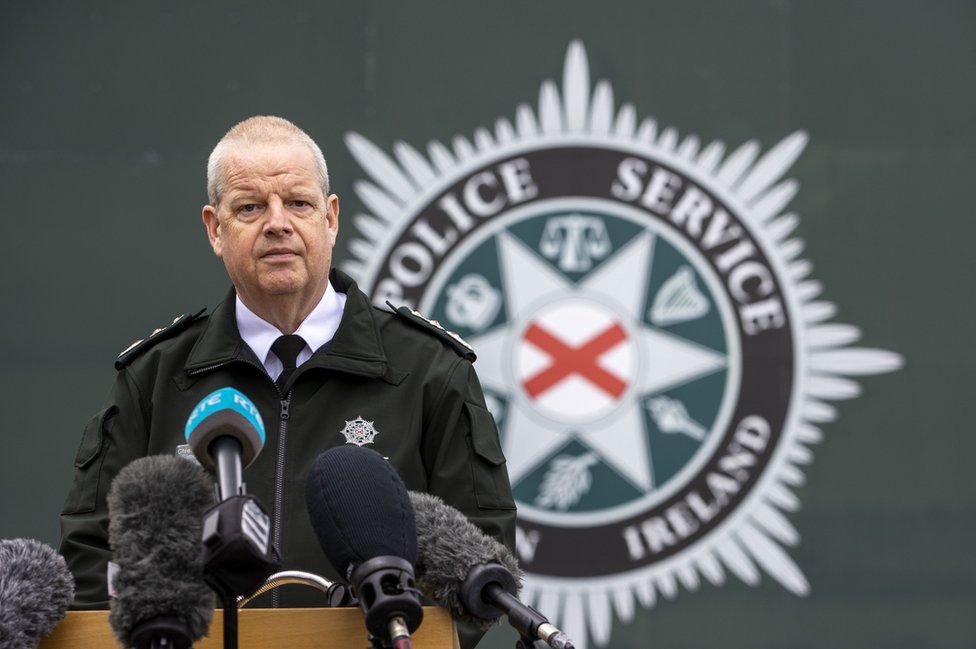 Chief Constable Simon Byrne sent an early warning to Stormont ministers that public confidence in the police risked being damaged by asking them to enforce lockdown measures.
In a letter dated 17 April 2020, he questioned if it was appropriate to have officers police health rules.
Dealing with the pandemic has caused the Police Service of Northern Ireland (PSNI) significant reputational harm.
It has left Mr Byrne resisting calls for his resignation.
The letter was sent to Health Minister Robin Swann and copied to First Minister Arlene Foster, Deputy First Minister Michelle O'Neill and Justice Minister Naomi Long.
It has been released under a freedom of information request by BBC News NI and other media.
In it Mr Byrne stated: "The risk of policing fulfilling responsibilities outside our 'traditional' role have medium term consequences for public confidence."
He suggested council wardens or environmental health officers should be taking on the role.
Mr Byrne also called for "prior consultation" on changes to the regulations, which were amended on numerous occasions.
Some regulations were altered in the run up to the former IRA man's funeral on June 30 "which police didn't seem to have been made aware of", the report, published on Monday, stated.
In his letter, Mr Byrne also asked for a formal "commissioning arrangement" to engage the PSNI in dealing with the health restrictions.
That, he argued, would provide the "necessary legitimacy" for what was being asked of the police.