Old Hilden Mill: Firefighters tackle blaze in Lisburn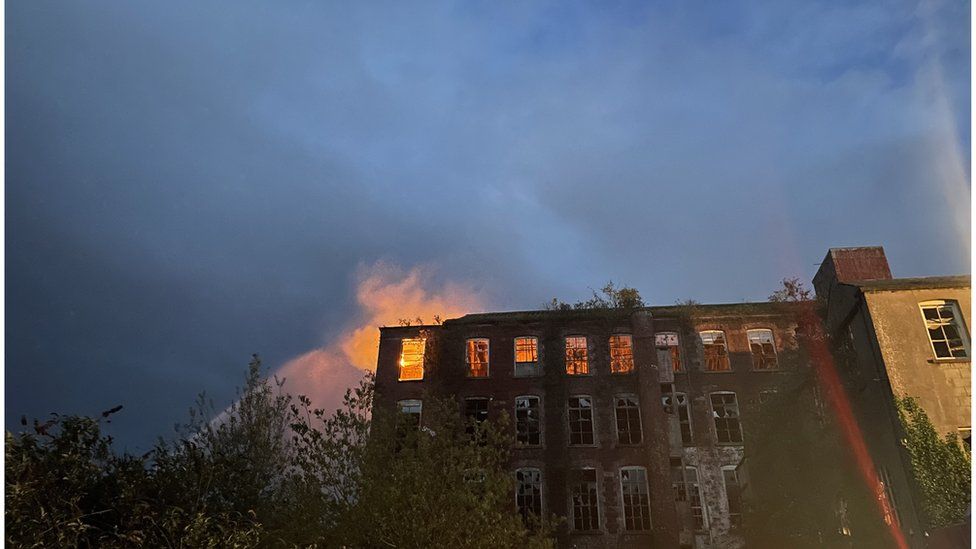 Firefighters have worked overnight to tackle a blaze at Hilden Mill, a derelict clothing factory, near Lisburn in County Antrim.
Crews remain at the site of the fire which started off Bridge Street on Friday night.
Police have advised the public to avoid the area and appealed to those living nearby to keep their windows closed.
Firefighters described the fire as "significant".
The SDLP's Pat Catney said damage to the building was "a terrible loss of heritage".
In a tweet, the Lagan Valley assembly member said: "The old Hilden Mill is a landmark piece of heritage that deserves to be brought back into active use."