Six led to safety after 'deliberate' Antrim fire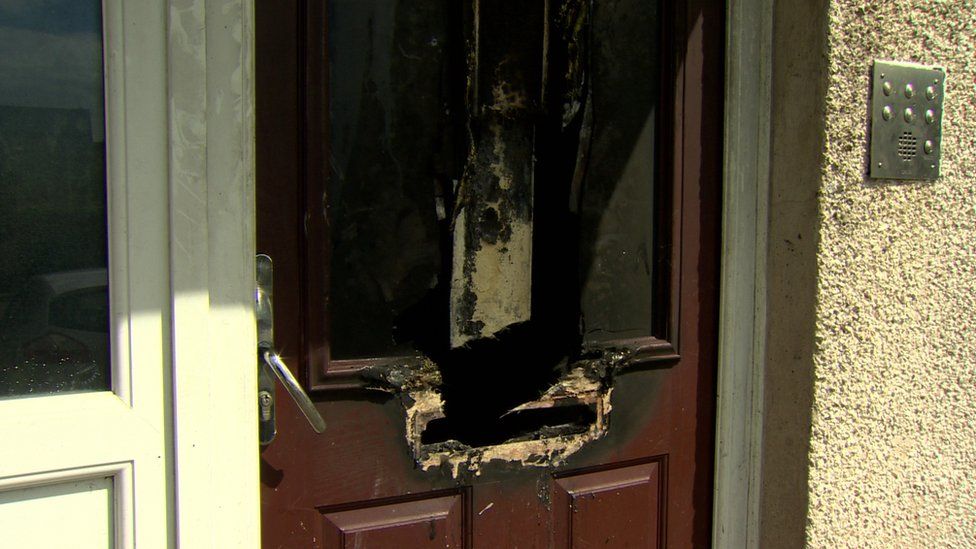 Firefighters led six people to safety after a blaze at an apartment block in Barra Street in Antrim on Friday evening.
The NI Fire and Rescue Service said the fire, which started at 23:22 BST, was being treated as deliberate.
Four appliances were sent to the scene, while call handlers reassured people who could not leave the building due to "dense smoke".
The incident ended at about 00:41 on Saturday and was handed over to police.
A fire and rescue service spokesperson said: "The fire in a communal area was extinguished and firefighters using breathing apparatus led six occupants to safety."
Police confirmed the incident was being treated as suspected arson.
They said the fire was started at the front door of a communal area of the flats and it was believed flammable liquid was poured through the letterbox and set alight.
Meanwhile, a man has been arrested on suspicion of arson after a separate fire at a house in Rathmore Gardens in Antrim.
Police said a fire started in the first floor of the property just before 02:00.
No one was at home at the time.