Belfast blues musician Rab McCullough dies aged 72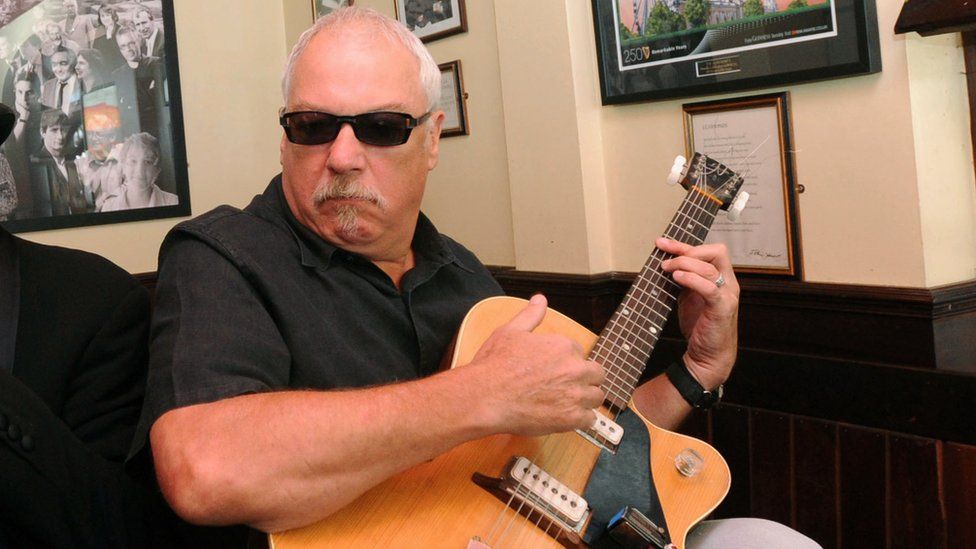 Tributes have been paid to Belfast blues musician Rab McCullough who died in hospital on Saturday, aged 72.
He had been in an induced coma after suffering a cardiac arrest at Andersonstown Leisure Centre on Monday.
During his musical career, which spanned more than 50 years, he played with acts such Van Morrison, Rory Gallagher and AC/DC.
He was well known for his weekly residency at the Empire Music Hall in Belfast, lasting over two decades.
"Rab played every Thursday, come rain or shine, in the Empire Basement," it said.
"Students, music lovers and casual drinkers alike could be found marvelling at Rab's talent, playing at Belfast's longest-running residency.
"A virtuoso musician, a gentleman and a very big part of what makes the Empire what it is. We'll miss you, Rab."
BBC Radio Ulster broadcaster Ralph McLean said McCullough was an "iconic figure in local music for decades".
"A great player, a long term supporter of young talent on the Irish blues scene and a true gentleman," he said.
Blues singer and BBC Radio Ulster broadcaster Kaz Hawkins described him as a legend, adding: "I'm proud to have shared your stage over the years."