Danske Bank in Northern Ireland makes £38m pre-tax profit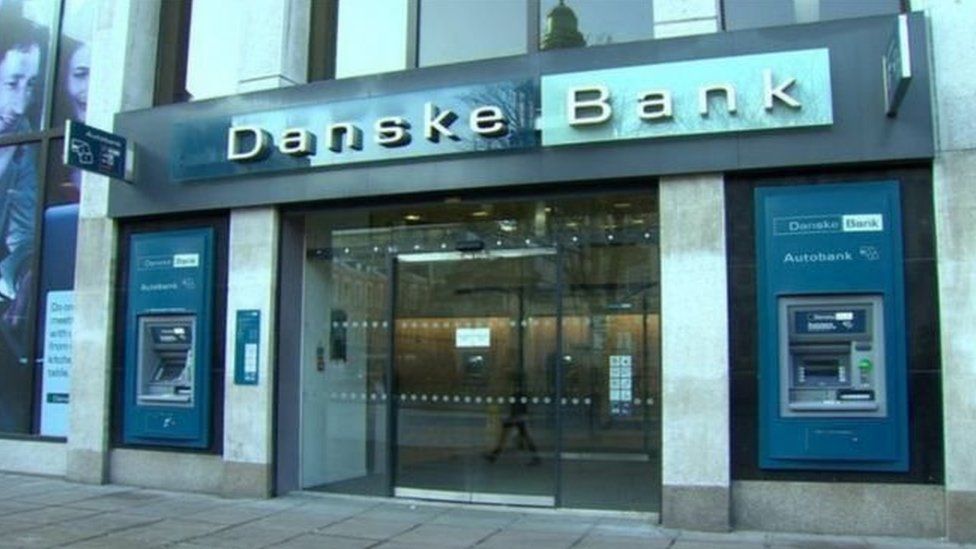 Danske Bank in Northern Ireland made a pre-tax profit of £38m on turnover of £97m in the first half of 2021.
That is a major recovery compared to the £3m profit in the same period of 2020 when the pandemic was having a major economic impact.
The improved performance was driven by changes in loan loss provisions.
These provisions are money the bank must put aside to cover loans which they assess are unlikely to be repaid in full.
In the first half of 2020 the bank made provisions of almost £30m.
But in the first half of 2021, the bank made no new provisions and 'wrote back' £7m of loans which it now assesses will be repaid.
Chief Executive Kevin Kingston said: "We continue to move forward with growing optimism."
The bank said many personal and business customers continue to pay off debt and hold savings.
Deposits are up 21% year-on-year from £8.6bn to £10.4bn.
Mr Kingston confirmed he will retire in September with Vicky Davies taking over as chief executive.