Covid-19: NI furlough claims fell to 44,000 by end of June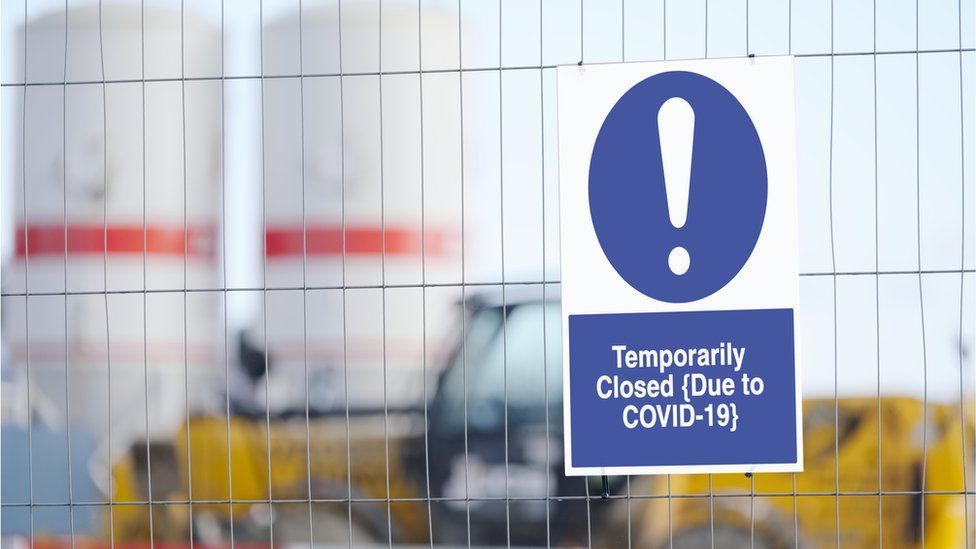 The number of people on furlough in Northern Ireland fell to 44,000 at the end of June.
That was down 27% from the 59,700 on furlough at the end of May.
The furlough scheme involves the government helping to pay the wages of people who cannot work due to the coronavirus pandemic.
It will be wound down further from Sunday as the government asks firms to make a bigger contribution to wages.
Of the 44,000 on furlough at the end of June, just over half were on flexible furlough meaning they were able to work some of the time.
The largest number (7,600) of furloughed workers was in the retail sector, closely followed by hospitality (7,300) and manufacturing (6,600).
The government paid 80% of the wages of people who could not work or whose employers could no longer afford to pay them - up to a monthly limit of £2,500.
Last month, the government reduced its contribution to 70% of wages with employers paying 10%.
In August and September the government contribution will be 60% with the employer proportion rising to 20%.
Almost 140,000 workers were furloughed in Northern Ireland at the scheme's peak.