Donaghadee: Harbour time capsule recovery could cost £720k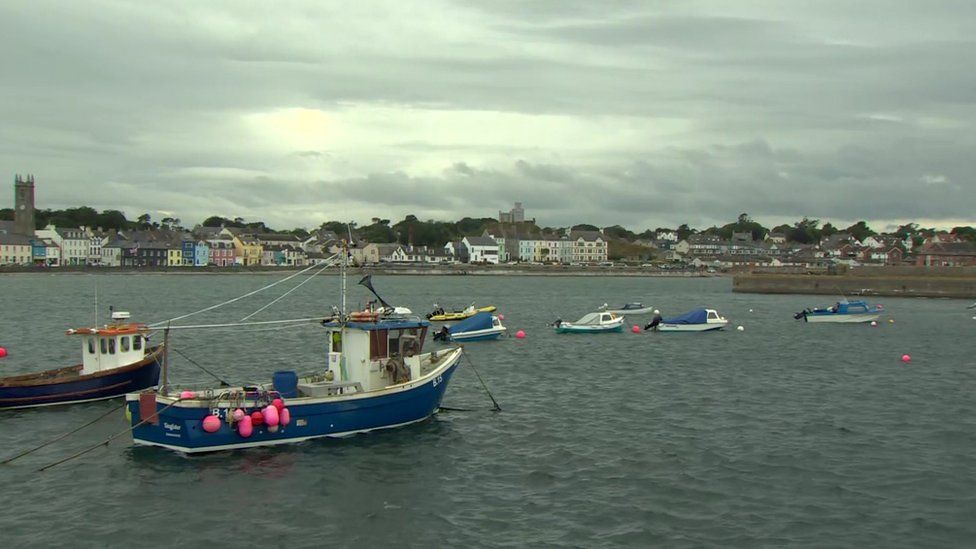 Plans to unearth a time capsule in Donaghadee have been abandoned because it could cost up to £720,000.
The County Down town's harbour celebrates its 200 year anniversary this year, with plans for a new capsule to be buried on Sunday.
Ards and North Down Borough Council says the exact depth of burial and condition of the original capsule is unknown.
The council says the cost of recovering the old one could be between £220-720k.
Council officers say they have researched the possibility of unearthing the time capsule under the foundation stone in Donaghadee and based that estimation on professional advice from the Heritage Environment Division and the Council's Capital Projects Team.
The council says there is no budget for this.
The harbour has industrial heritage designation and listed building scheduling that prohibits any disruption to the original structure without the input of a specialist team of archaeologists and listed building/Heritage Environment Division (HED) approval.
In a statement, the council added that Donaghadee Harbour is a working harbour and "highly utilised on a daily basis".
It added that "a dig in the area would compromise access for a long period of time".
The council also said that the location of the time capsule was unknown, something disputed by a local historian.
Dr Robert Neill said records from the time refer to markings made on the ground, locating the capsule.
"On 1 August 1821, the Marquess of Downshire was invited to place a time capsule in Donaghadee. It was placed and covered by a foundation stone," he said.
"We've been trying to get this time capsule lifted to have a look at this capsule, but there's a problem in that the council think it could be 24 feet below the level of the foundation stone.
"In the capsule, it's reported there's a Holy Bible, there's some newspapers, there's the plans of how they were going to build a harbour and some coins.
"David Logan [one of the men who built the town's lighthouse] in his speech said that if this capsule was exposed some time in the future, the people of the town would realise how the harbour was actually built."
The possibility of unearthing the time capsule was explored in council policy in August 2020, subject to protecting its listed status.