Warders of Hillsborough Fort appointed in ceremony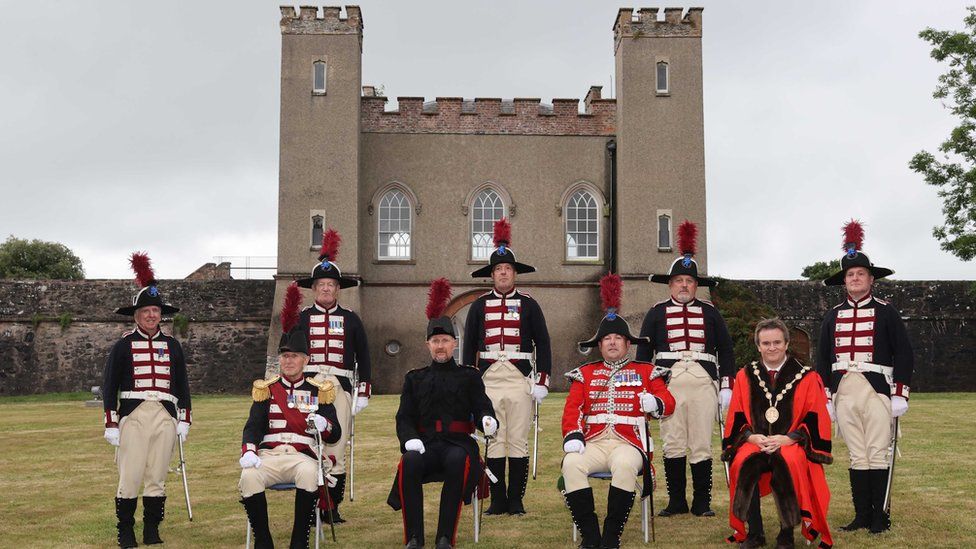 A ceremony has been held to present warrants of appointment to six new warders of Hillsborough Fort, in County Down.
The Hillsborough Fort Guard dates back to 1660 when King Charles II granted a royal charter to the fort.
Hillsborough Castle is the Queen's official residence in Northern Ireland.
Since the 1950s, the guard has been reduced to a single bugler, with Andrew Carlisle appointed to the position in 2006.
He said Saturday's event will "safeguard this unique tradition for hopefully many years to come".
"Once more the sight of the warders in and around the village will be a common sight and will encourage folks to find out more about the fascinating history of the guard," he said.
Lisburn and Castlereagh mayor Stephen Martin said the restoration of the warders was "timely in the run-up to receiving of the Letters Patent for what will then be known as Royal Hillsborough hopefully later this year".