NI internment: What's its legacy 50 years on?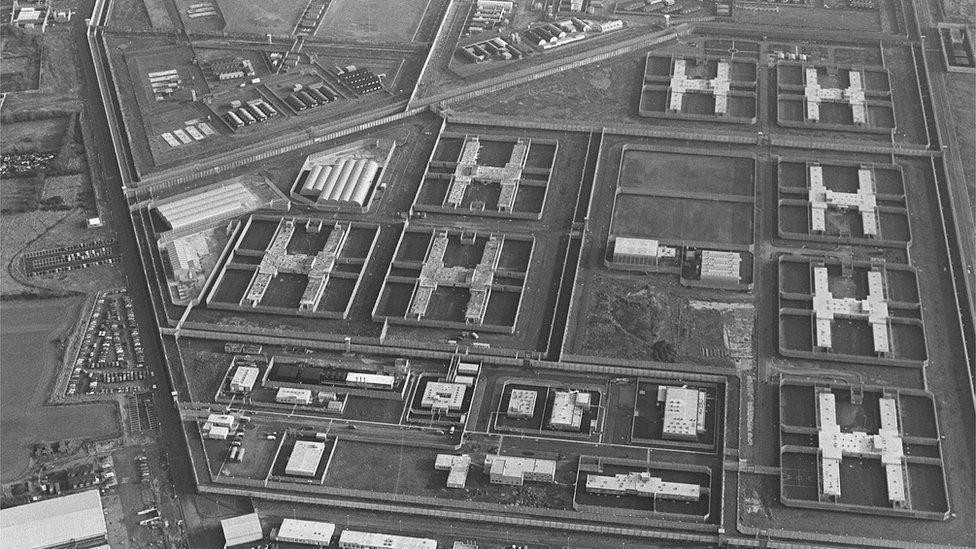 It is 50 years since internment without trial was introduced in Northern Ireland to try to deal with a worsening security situation in the early 1970s.
Rather than reduce disorder, violence increased after internment began on 9 August 1971.
The Stormont government ordered the crackdown; those suspected of creating trouble could be held without trial.
One of the unionist ministers involved in the Stormont administration at the time believes it was the right policy.
John Taylor, now Lord Kilclooney, said: "I supported it. The reason why was that it was the only way of bringing the IRA to heel."
However, one of the teenagers interned in 1972, Sinn Féin's Jim Gibney, believes the policy was flawed.
"Internment was effectively the beginning of the end of the unionist administration and the one-party state," he said.
"Whatever nationalists might have entertained in their heads about some accommodation with that state, I think it ended that day."
Violence had broken out two years earlier in what became known as the Troubles.
Northern Ireland's then Prime Minister Brian Faulkner was under pressure to take a tougher stance on paramilitaries, particularly the IRA in Belfast and Londonderry.
The military-backed Operation Demetrius, as it was officially known, led to 342 people being detained across Northern Ireland on 9 August.
Just over 100 were released within 48 hours.
In spite of the opposition to internment, it remained in place until 1975.
In total, more than 1,900 people were interned, of which approximately 100 were loyalists.
In August 1971, the Ulster Unionist John Taylor was minister of state for home affairs in the Stormont government.
However, he was abroad on holiday when internment was introduced and says he was not involved in the decision-making process.
Nonetheless, he backed the move.
"It was an unpleasant exercise but it certainly took out some of the people who were killing people left, right and centre in Northern Ireland," he said.
"It was the one way of bringing the IRA to heel, making them recognise that they could not win, and they did not win."
He accepts that support for republicanism grew after internment.
"I think there were weaknesses in the intelligence - there were some people who were interned who should not have been interned," he said.
"But overall it did bring the IRA to heel."
Sinn Féin's Jim Gibney says internment could not be justified.
On his own detention at the age of 18, he said he had done nothing wrong.
"I was handcuffed, put in the back of an armoured-plated minibus with 10 other people and we were taken off to Long Kesh internment camp and I was then held there for the next 20 months," he said.
"There was no trial, there were no charges, you were just arrested and detained and you had no rights whatsoever under the law.
"The law was just set to one side and the British did as they pleased with people's lives, including mine."
Former Sinn Féin director of publicity Danny Morrison was detained in November 1972 in west Belfast and was released on Christmas Eve 1973.
He says internment was an "abysmal failure" and made a bad situation worse.
"I was at a teenage dance beside Clonard Monastery and the British Army surrounded it, came in firing rubber bullets, separated the boys from the girls and arrested 70 of us and sent us to different barracks," he said.
"I was interned with people who were in the civil rights movement.
"An old man who was interned with me had been interned in 1956 and had absolutely no connection with anything.
"The IRA knew that it was coming - how they knew I don't know but very few republicans were at home when houses were hit in our area."
Within a year of the introduction of internment, the government took over security policy for Northern Ireland and direct rule from London was then put in place.
In 1972, John Taylor was shot but survived a murder attempt by the Official IRA.
He believes he was targeted because he was seen as being responsible for internment.