Dungannon: Pair in court over death of Ali Jayden Doyle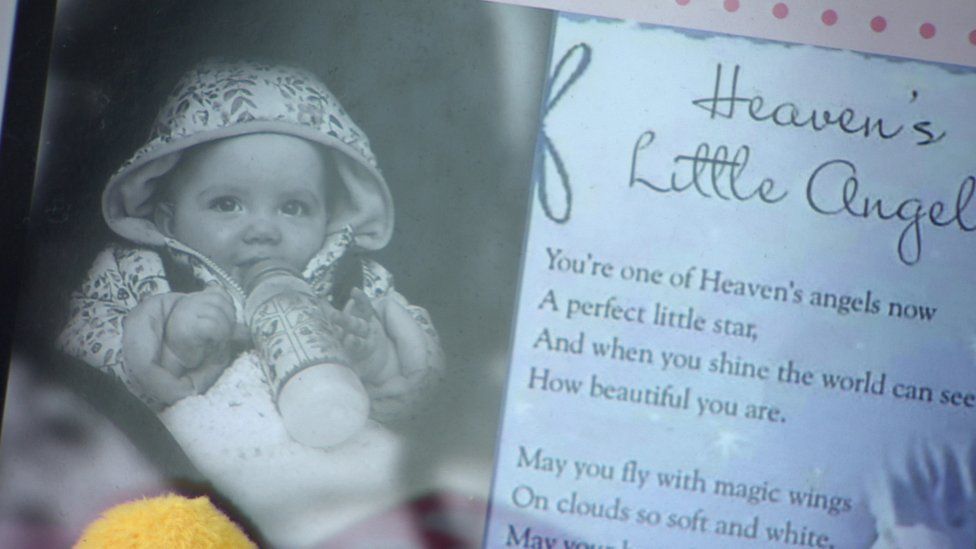 Two people have appeared in court charged over the death of a two-year-old girl in Dungannon, County Tyrone.
Ali Jayden Doyle died in hospital on Friday after sustaining head injuries.
Darren John Armstrong, 32, of Ashbeg Grove in Dungannon, was charged with murder and perverting the course of justice.
The girl's mother, Jade Dempsey, 24, of Sycamore Drive, Dungannon, was charged with perverting the course of justice and causing the death of a child.
A detective sergeant told Omagh Magistrates' Court he could connect the accused to the charges.
The court heard that paramedics found Ali unconscious at a house at Park Avenue in Dungannon.
She was taken to the Royal Victoria Hospital in Belfast where Mr Armstrong and Ms Dempsey gave their account of what happened.
The court was told Mr Armstrong told doctors that Ali's younger brother, a one-year-old, had hit her on the head with a toy and that she had fallen against a fireplace and hit her head.
The court heard doctors then phoned social services and informed the police.
The court also heard Ali's injuries were "catastrophic" and, according to the pathologist, could not have been accidental.
The police told the court the pathologist said she had "never seen this level of injury on a child in an accidental fall".
The court was told the child had "no evidence of previous trauma".
Both defendants were denied bail.
The judge told the court Ms Dempsey, who is originally from the Republic of Ireland, was a flight risk.
She also told the court that Mr Armstrong had a "litany of breach of court orders" and that she "entertained no confidence that he would adhere to the conditions of bail".
They will appear in court again on 1 September.