BBC NI autumn schedule: What's on television?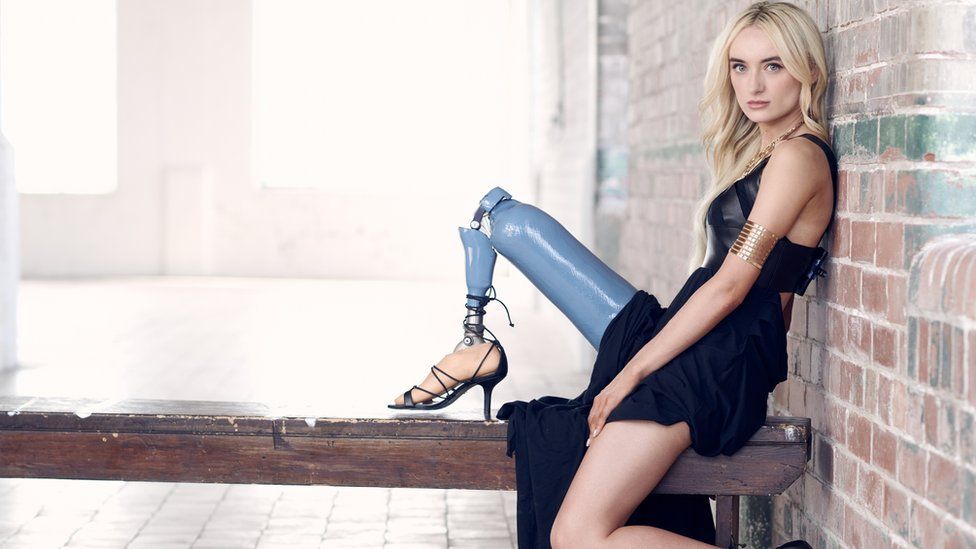 The inspirational story of a disabled Belfast model who reached the final of Miss Northern Ireland is one of the highlights of BBC NI's autumn schedule.
The Girl With The Colourful Leg follows the journey of 25-year-old Belfast model Bernadette Hagans.
A cancer diagnosis at 22 resulted in the amputation of her right leg.
The documentary follows Bernadette's journey to the glamorous gala final and her role as a disability and diversity champion.
Elsewhere in the schedule, Eamonn Holmes makes a welcome return to these shores as presenter of Farm To Feast: Best Menu Wins, the first farm to fork cookery programme.
The series invites seven of Northern Ireland's most talented amateur cooks to move into a stately home in County Fermanagh, where they live together and compete against each other using the best of ingredients on our doorstep to make culinary masterpieces.
On the 100th anniversary of its creation, comedian Patrick Kielty will explore what the future holds for Northern Ireland, in a new documentary for BBC One.
In Northern Ireland, the Union And Me, he will ask why a new trade border in the Irish Sea has led to violent protests, sparking fear among some of a return to conflict, nearly 25 years after the end of the Troubles; a conflict which claimed thousands of lives, including that of his father, Jack Kielty.
In this very personal film, he focuses on a new generation born long after the ceasefire, as he tries to understand what is driving this new wave of unrest, particularly in working class Protestant communities.
Kielty will also be exploring why some feel that a united Ireland may now be on the horizon and how the trauma of Northern Ireland's past is shaping its future.
There are some familiar sights to be seen in the new BBC and Britbox police drama, Hope Street, filmed in the seaside town of Donaghadee, in County Down.
The 10-part series will play first in Northern Ireland, before its BBC One network transmission next year.
Set in the fictional town of Port Devine the series will focus on the local police department - and the mysterious arrival of English Detective Constable Alimah Kahn, the first Muslim police officer in the town's history.
Chef and food writer Paula McIntyre loves looking to the past for inspiration while creating dishes which are right up to date.
In Paula McIntyre's Hamely Kitchen, she will be sharing a mouth-watering selection of recipes, which she hopes viewers will serve up to their own family and friends.
It has now been 20 years since the recommendations of the Patten Report were implemented, and a new police service for Northern Ireland was created.
In PSNI - 20 Years, Stephen Nolan looks back at some of the newsworthy, controversial and, at times, traumatic events that have marked the PSNI's history.
Nolan talks to members of the force who have served in both its junior and senior ranks, to those who support and to those who challenge the current role and actions of the service.
These are just some of the new programmes in the autumn schedule but if you're a fan of the Blame Game, Tricked-out Tractors or There's No Place Like Tyrone, don't worry. They'll be back with new series.