Covid-19: Another 43 virus-related deaths recorded by Nisra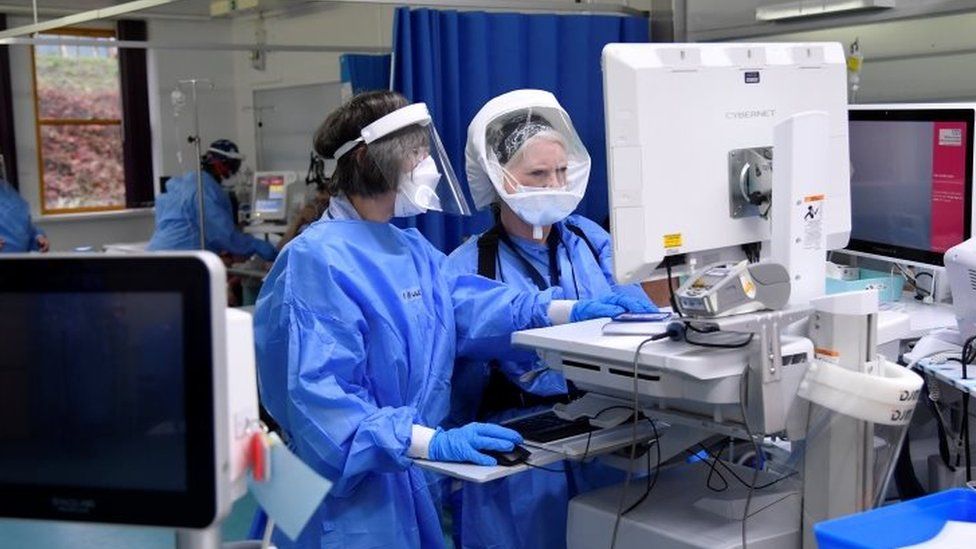 Another 43 deaths where Covid-19 is mentioned on the death certificate were registered in Northern Ireland in the week to last Friday.
That is three more than the previous week, according to government statistics agency Nisra.
It is the highest weekly toll the Agency has recorded since the end of February.
The agency's total number of Covid-19 related deaths in NI now stands at 3,129.
The Department of Health's total for the same date, based on a positive test result being recorded, was 2,291.
Nisra's figures are higher because it records mentions of the virus on death certificates where it may or may not have been confirmed by way of a test.
On the agency's measure, about two-thirds of Covid-19 related deaths have occurred in hospital (2,097).
There have been 1,039 care home resident deaths, accounting for about a third of all Covid-19 related deaths.
Of that number, 794 of those deaths occurred in care homes, while the remainder happened elsewhere, including in hospital.
Covid-19 related deaths were also recorded in hospices (0.4%) and other residential locations (7.5%).
People aged 75 and over account for more than three-quarters of all Covid-19 related registered deaths (75.5%) between 19 March 2020 and 20 August 2021.
The provisional number of deaths from all causes registered in the week ending 20 August was 343.
That is 12 more than the previous week, and 64 more than the 5-year average for the time of year of 279.