Dundonald: Man escapes out of window after arson attack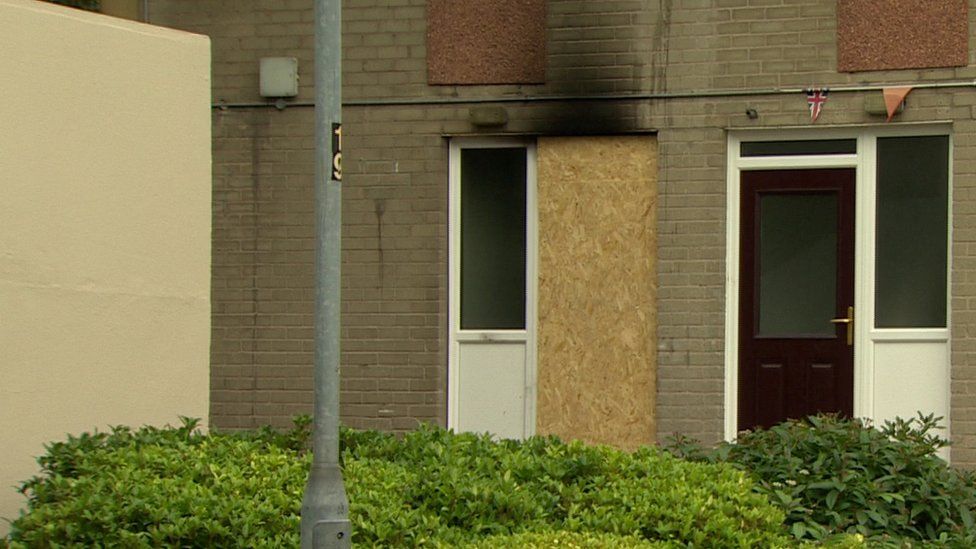 A man was forced to escape through an upstairs window after an arson attack on a flat in Dundonald in the early hours of Sunday morning.
Police are appealing for information after a fire was reported on Craignish Crescent at 01:45 BST.
They said the victim heard a large thud and saw black smoke and flames coming up the stairs.
He was unable to get downstairs and was forced to flee via a window at the back of the property.
Detective Sergeant Cargin said: "Officers attended along with colleagues from the Northern Ireland Fire and Rescue Service who extinguished the fire.
"Enquiries are continuing to establish the circumstances surrounding the incident but at this stage, the fire is being treated as deliberate ignition."
East Belfast DUP MLA Robin Newton condemned the incident, and said "no one has the right to endanger life and destroy property".
"Those who carry out such attacks endanger the lives of, not only the intended victim, but all residents and children living close by," he said.